School of Dance Freshman Named Distinguished Young Woman of America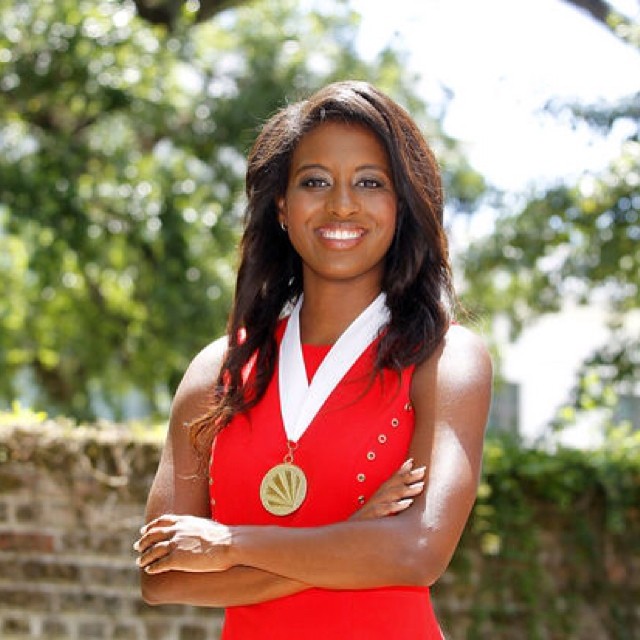 The Florida State University School of Dance freshman and Cartersville, GA, native, Brooke Rucker has been named the Distinguished Young Woman of America. Formerly known as Junior Miss, the Distinguished Young Women of America is a national scholarship program that inspires high school girls to develop to their full, individual potential. Competitors must first win at the local and state levels before contending for the national title. Through her success at all levels of the competition, Brooke has earned a total of $63,000 of scholarship money for her education at FSU.
Brooke signed up for the Distinguished Young Women of America program at her brother's suggestion. The program rules allow participants to compete only once, but Brooke's success this year means that she's been moving up to the larger competitions and working towards her national title for over a year. After winning her local title, she was nervous about confronting stereotypes of pageants. But she found that Distinguished Young Women was not a pageant at all. She says,
Their goal was to bring out the gifts I already had inside of me and help hone those skills. It made me learn that I was capable of so much more than I ever imagined which I'm grateful for.
Brooke will represent the program in 2015 by attending events such as the Go Daddy and Senior Bowls. She will also promote DYW's outreach program, Be Your Best Self, which encourages young kids and adults to strive to reach their full potential, whatever that may be for them. Be Your Best Self Week is coming up on April 20th through 24th. Brooke will visit groups of children in their communities to share the Be Your Best Self program and encourage young people to commit to being their best selves by signing pledge cards.
To prepare for the national competition, Brook practiced mock interviews and rehearsed her tap dance solo. She believes that her dance background helped give her a competitive edge because it, "gave me an extra comfort level… the stage has always felt like a second home to me." This summer, Brook will participate in the Dance in Paris study abroad program. She hopes to be a Broadway choreographer in the future.
About Distinguished Young Women
Founded in 1958 in Mobile, Alabama, Distinguished Young Women is the largest and oldest national scholarship program for high school girls. It has provided life-changing experiences for more than 730,000 young women across the country and more than $100 million in cash scholarships at the local, state and national levels. In addition to cash scholarships, Distinguished Young Women participants are eligible for college-granted scholarships from almost 200 colleges and universities. More than $365 million in college scholarship opportunities were provided last year. Distinguished Young Women strives to give every young woman the opportunity to further her education and prepare for a successful future.
For more information about the Distinguished Young Women of America Scholarship Program, go to www.distinguishedyw.com or call 251-438-3621.