School of Theatre's Annual Benefit Concert is a Huge Success!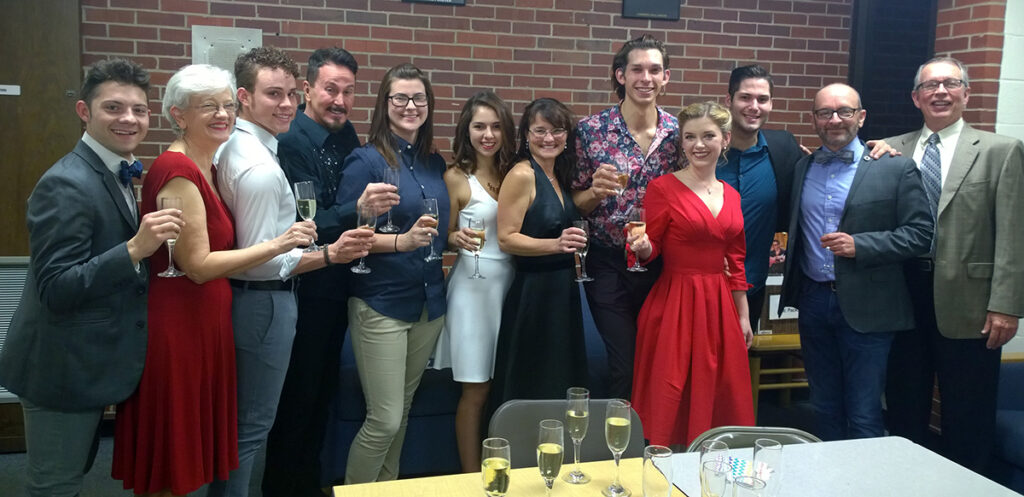 The School of Theatre presented their Annual Benefit Concert featuring Davis Gaines on Saturday, December 12, 2015 to a nearly sold-out audience in the Fallon Theatre. Now in its ninth year, the Benefit Concert has become a must-see, annual tradition among the Tallahassee community.
This year's Benefit was a concert version of The Fantasticks and was Directed by Fred Chappell with Music Direction by Gayle Seaton. In addition to Davis Gaines, the cast included Mark Zeigler, Larry Gerber, and current Music Theatre students. This memorable musical follows the journey of a girl, a boy, a wall, and two meddling fathers. Featuring classic songs such as "Try to Remember that Kind of September," "They Were You," and "Soon It's Going to Rain", audiences were magically transported through a forbidden romance surrounded by moonlight, illusion, and truth.
The Benefit Concert also included a special champagne reception following the performance on the stage of the Fallon Theatre with the cast and crew. The proceeds from the Benefit Concert every year go to support the Music Theatre Showcase in New York, the Acting Showcase, and student scholarships.