Spring 2017 Community Mural Project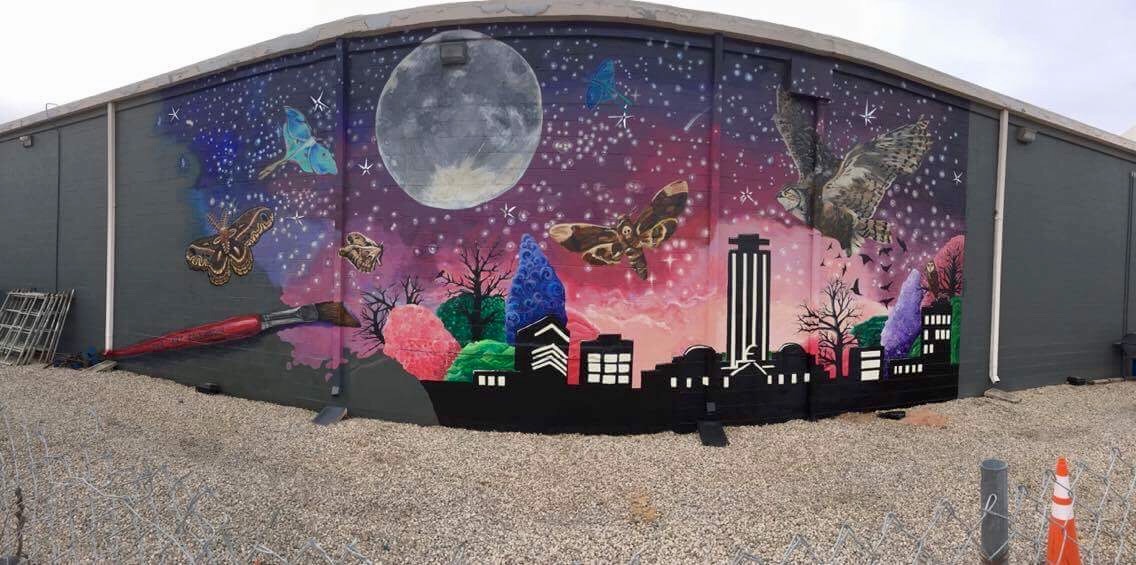 The FSU Department of Art Education recently concluded its Spring 2017 Community Mural Project. Hosted in collaboration with Tallahassee's Opening Nights Performing Arts and Garages on Gaines, it was a valuable opportunity for the community to come together to create a lasting impact on the city of Tallahassee.
The Spring 2017 Community Mural Project began on March 11th and continued through March 29th, being officially finished on March 30th. Students and educators from the Department of Art Education were present at the site to assist volunteers of all ages and skill levels with painting the mural throughout the project, while also providing painting materials to use.
Located on the south side of GrassLands Brewing Company, the finished mural depicts a paintbrush "painting" the city of Tallahassee with species of moths and owls native to Florida. It is intended to be interactive with the community: anyone can interact with the scene portrayed by "holding" the brush and painting the city.
The Spring 2017 Community Mural Project provided a special and successful opportunity for FSU students, faculty, alumni, and volunteers to come together and jointly leave their mark on the Tallahassee community.