Students Work, Dance, and Live in NYC

---
FSU in NYC is a unique semester-away program that introduces students to the professional dance world, not as tourists but as working members of the inner community. Program Director Dr. Sally Sommer and Assistant Director Alessandra Larson work with students to design an experience that supports students' finding and exploring their artistic voice in a mentored and structured setting. Anchored by fully accredited core courses, the students spend a semester in NYC figuring out how to negotiate the city and dance while working in carefully selected internships that help them assess how they might fit into the field. Students attend a variety of performances and events that immerse them in NYC's arts and culture. This teaches them to use the city as an arts resource, and to begin the serious networking that gives them confidence for the future. The program is open to both FSU and non-FSU Seniors and Graduate students who are interested in the arts, successfully accommodating dancers, visual artists, art historians, and arts administrators. Kayla McClellan (BFA, 2017) states:
"My participation in FSU in NYC provided growth and greater curiosity in both my artistic and academic endeavors. The sheer abundance of NYC's different perspectives challenges all the skills you have, or want to have. It encouraged me to take risks that opened unimaginable doors."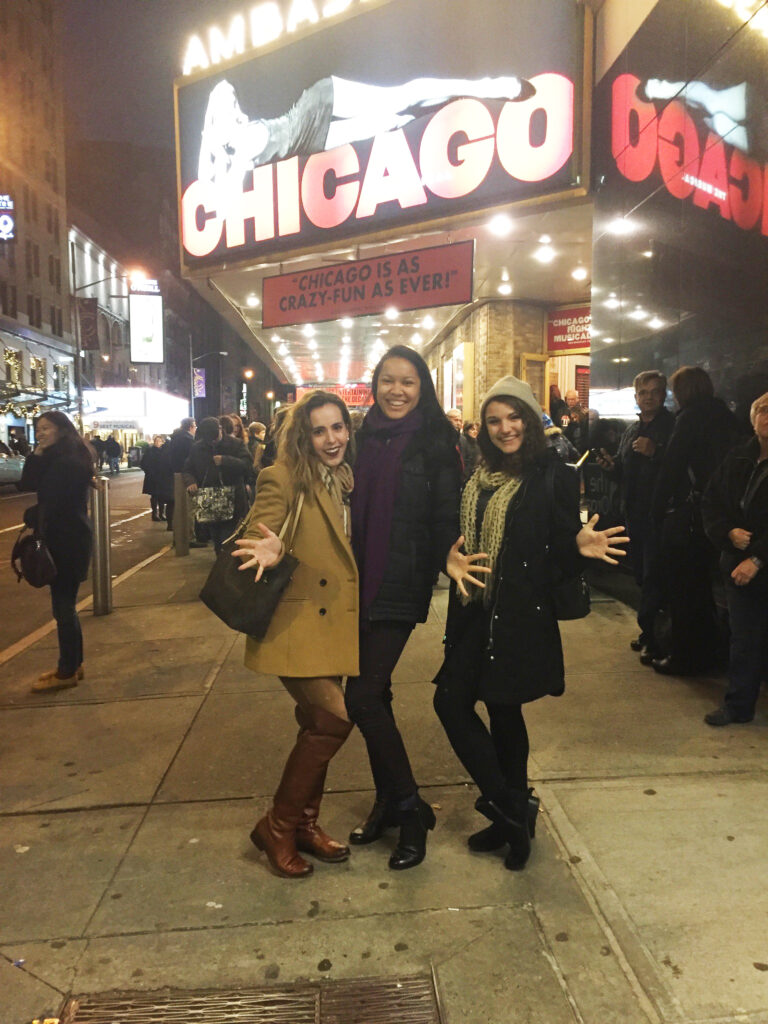 Notable guests have included Monica Bill Barnes, Nora Chipaumire, Bill T. Jones Abigail Levine, Elizabeth Streb, Celia Rowlson-Hall, etc. Recent internship experiences have included Dance/NYC, Movement Research, Brooklyn Arts Exchange, Actor's Fund, The Kitchen, Battery Dance Company; as well as the production/performance of two dance events—at NYC's High Line, a park in the sky, and Chez Bushwick, an arts center in Brooklyn. Depending on what is going on in the city, each year guests may vary, internships will differ, shows and performances will change. But at the end of the experience students have grown in their artistry. "Before [FSU in NYC]," Kayla McClellan observes, "I might have waited for opportunities to be presented to me— I now make opportunities." Following her FSU in NYC semester, Kayla collaborated on and produced two works at independent spaces in Tallahassee, choreographed a piece for SOD's Evening of Dance, and capped off her year with an acceptance to the MFA Dance Science program at the Trinity Laban Conservatoire of Music and Dance in London.
The momentum does not end here. I have learned that life is a whirlwind and feel lucky to have been swept up in that flurry with the intelligent, tenacious, and kind individuals I can hold on to.
Past participants of the FSU in NYC program have gained regular employment from their internships, having developed working relationships with artists and organizations they met during their time in NYC that create future collaboration projects. Overwhelmingly, students return to their home school with a greater sense of artistic voice, independence, and confidence.
For more information please visit: http://dance.fsu.edu/programs-2/fsu-in-nyc/