Suzanne Farrell Works with School of Dance Students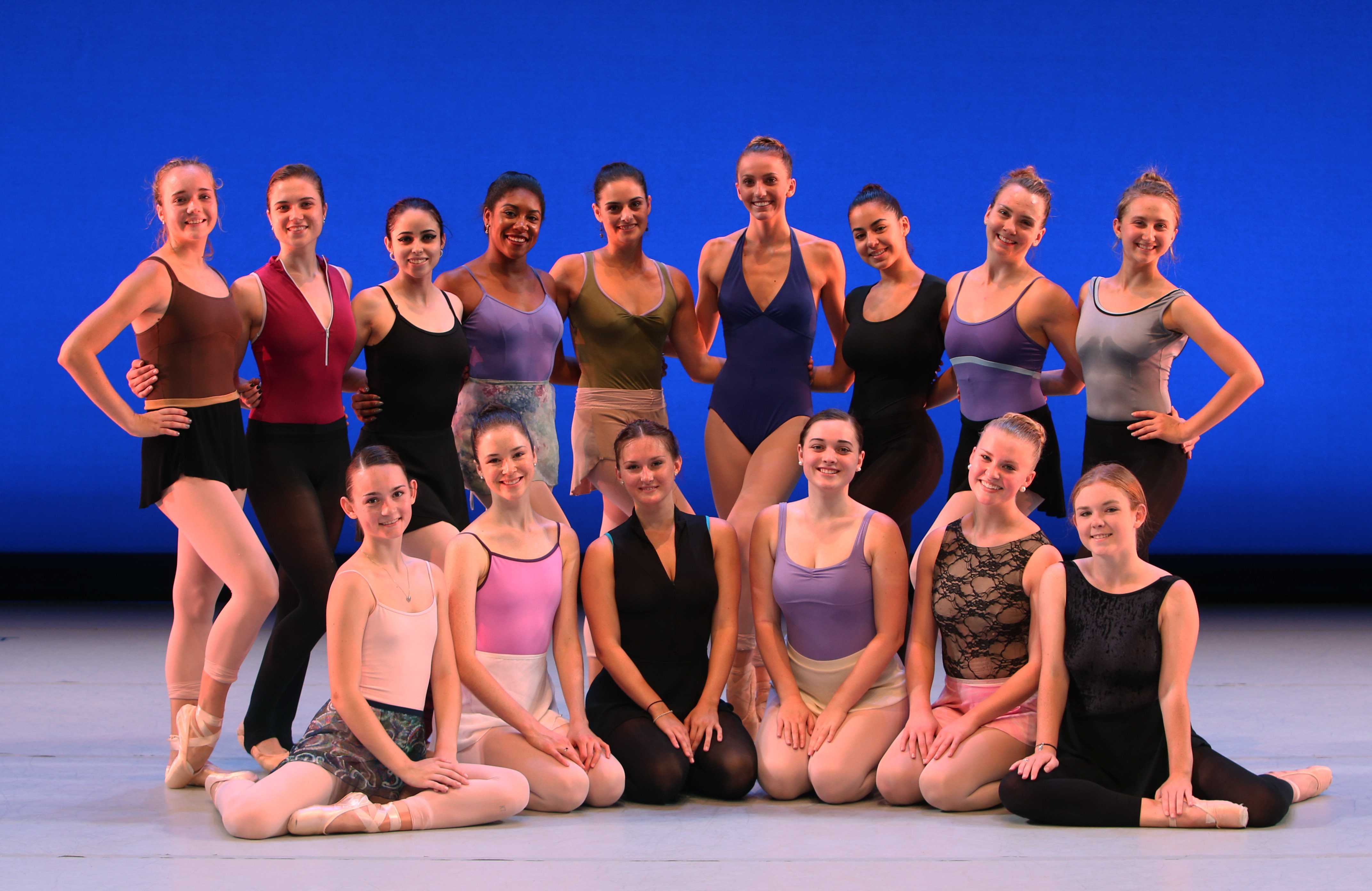 Stars in Stripes in An Evening of Dance
November 4 – 5, 2016
Florida State University School of Dance students have had an extraordinary dance experience this fall. The students were able to work one-on-one with famed ballerina, Suzanne Farrell, to learn a piece of repertoire by world renowned choreographer George Balanchine. Ms. Farrell worked with sixteen students staging a section from Stars and Stripes, the patriotic ballet set to marches by composer John Philip Sousa.
Suzanne Farrell joined the New York City Ballet (NYCB) in 1961 and NYCB Artistic Director and founder George Balanchine quickly recognized her innate abilities and musicality. She performed professionally for 28 years and is celebrated as one of the preeminent ballerinas of the 20th century. Ms. Farrell is a Francis Eppes Professor of Dance at Florida State University, and Founder and Artistic Director of the Suzanne Farrell Ballet, a resident company at the John F. Kennedy Center for the Performing Arts in Washington, D.C. since 2001. She carries on Balanchine's legacy as a repetiteur for the Balanchine Trust, as well as through her coaching and teaching. This past summer she was elected as a member of the American Philosophical Society, the oldest learned society in the nation.
The Suzanne Farrell Ballet has held an annual residency at Florida State University since 2005. As a celebrated muse of Balanchine, Ms. Farrell is able to give the students an unparalleled, in-depth knowledge and understanding of Balanchine's choreography. The students will perform the Second Campaign from Stars and Stripes, which was originally choreographed for the NYCB in 1958.
First year MFA student Elizabeth Kessler says, "it's been an amazing opportunity to have her here and we are so lucky as a University to have these connections."
Students were not only given the chance to take a class with Farrell and her company but also to rehearse and learn the repertoire right alongside Farrell's professional dancers. This opportunity gave students a chance to closely observe the company members and to get a glimpse into the daily reality of life in a professional ballet company. Reflecting on this opportunity, BFA student Alexandra Lance says, "working with Suzanne Farrell and her company is an experience like no other. Her wealth of knowledge and experience shines through in her teaching; you can't help but soak in every moment. Getting to know some of the company members has been great. They are beautiful dancers, but still very approachable and welcoming. Learning Stars and Stripes alongside her dancers has pushed me to be the best I can be and gives a real-life perspective into the professional dance world."
The Florida State University School of Dance will present the excerpt from Stars and Stripes in An Evening of Dance on November 4 at 8:00 pm, and November 5 at 2:00 and 8:00 pm in the Nancy Smith Fichter Dance Theatre in Montgomery Hall, located on the FSU campus. Tickets for An Evening of Dance performances are $18 for adults, $16 for senior citizens, $12 for children and non-FSU students and $10 for FSU students with ID. All seating is general admission. For ticket information, contact the Fine Arts Tickets Office at 850-644-6500 or online at www.tickets.fsu.edu.