The Arts Work: Career Opportunities in the Arts Panel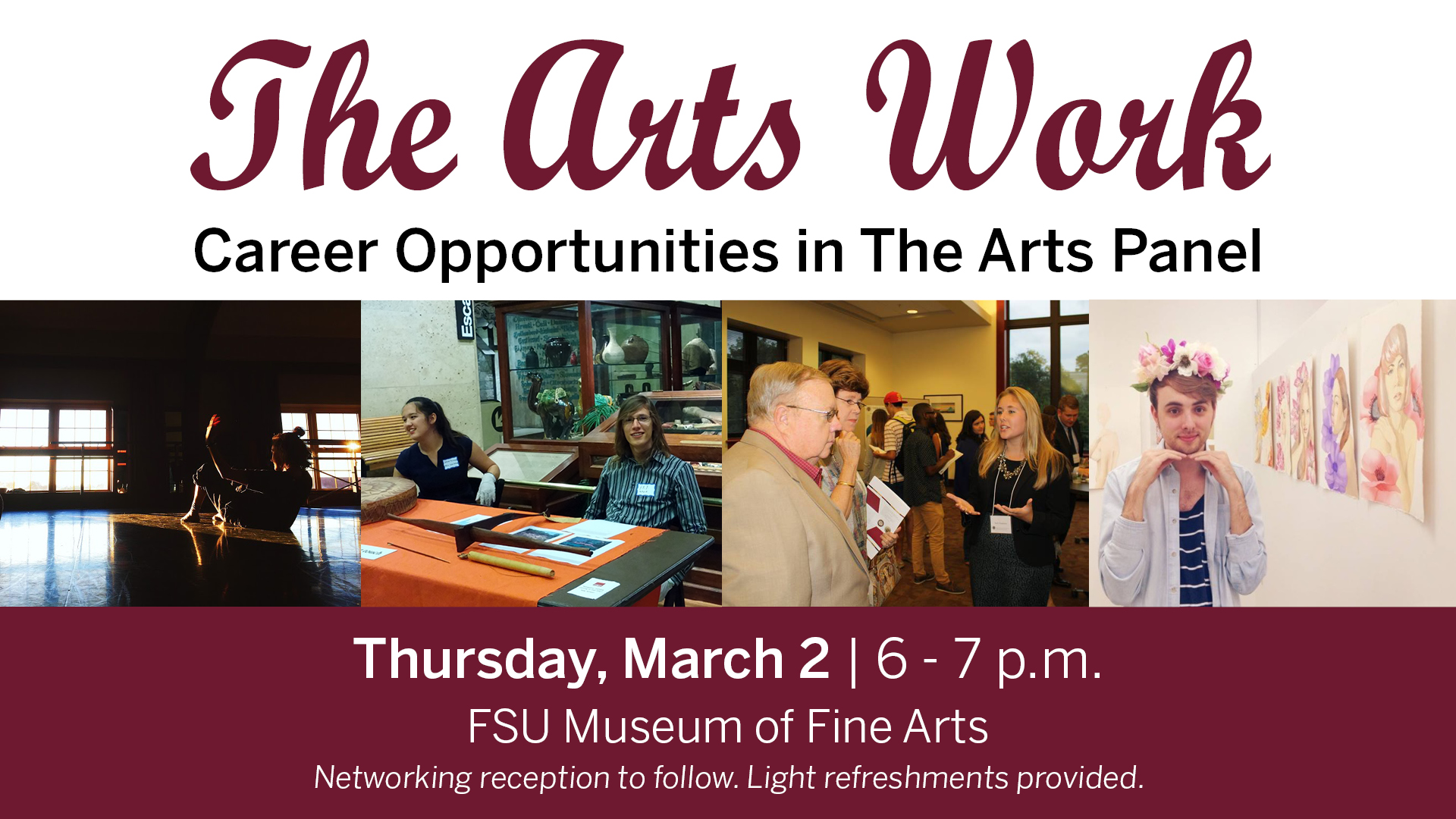 The Career Center and College Leadership Council for the College of Fine Arts invite you to "The Arts Work: Career Opportunities in the Arts Panel" at FSU's Museum of Fine Arts next Thursday, March 2 beginning at 6:00pm. "The Arts Work" will host a one-hour panel of local professionals answering questions about their career experiences in the arts. Panelists include:
Alison Abernathy
Volunteer Manager, Mission San Luis
Grace Robinson
Executive Director, Gadsden Arts Center & Museum
Leah Sherman
Visual & Performing Arts Librarian, FSU Libraries
Amanda Karioth Thompson
Education and Exhibitions Director, COCA
Sam Thompson
Dean of Students and Magnet Program Coordinator, Raa Middle School
Following the panel, there will be a one-hour networking reception where students will have the opportunity to chat with the panelists as well as an additional 12 guest professionals, making connections that will hopefully lead to experiences such as job shadows, internships, and part- and full-time positions. Light refreshments will be provided.
Please email Carey Fee, Career Liaison, College of Fine Arts & Music at cfee@fsu.edu.