"The Real Thing: A Black Light Exhibition" Featured on WXTL
TALLAHASSEE, Fla. (WTXL) – Another COCA Connection segment, where we are highlighting arts and culture in the community.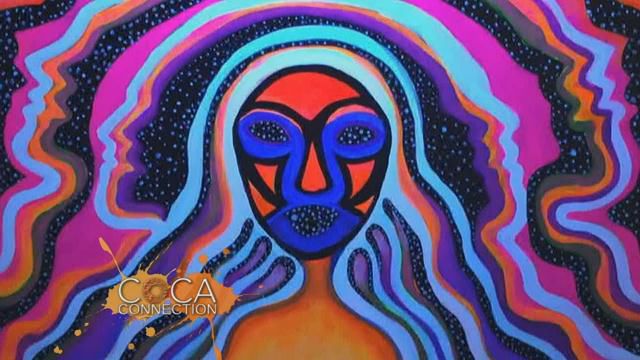 This week's edition spotlights the Artists' League Summer Annual Show titled The Real Thing: A Black Light Exhibition. The exhibit is now open to the public on the campus of Florida State University at the Fine Arts Building.
The Real Thing features pieces by 5 artists paying homage to the black light artwork of the late William Walmsley. Walmsley taught at FSU and pioneered the use of florescent inks in printmaking for use with black light.
The artists will showcase their work all inspired by contemporary social issues. The black light will create a soothing meditative environment so event-goers can focus on the message hidden within the art.
Another focal point of the exhibit is the hope for the Utopian lifestyle. The exhibit gives attendees a blast from the past with vibes from the 1960s cultural scene.
If you would like to find out more about this event, you can go to the COCA's Website.