The Ringling Celebrates John Ringling's 150th Birthday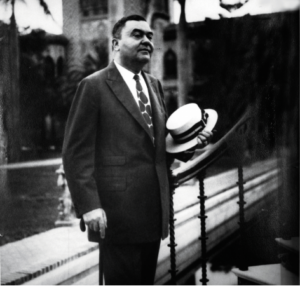 The John & Mable Ringling Museum of Art will be celebrating co-founder John Ringling's 150th birthday on May 31st from 5:30 to 7 p.m. The party will celebrate Ringling's contribution to the growth and culture of Sarasota with cake and champagne. This event is hosted by the Board of Directors of The John and Mable Ringling Museum of Art Foundation and is open to members of the museum. If you are not  a member of the museum, become one today by visiting the membership site.
Tickets are $40 and can be purchased on The Ringling's website or by calling 941-358-3180. Proceeds from this event will be directed to the Ca' d'Zan Preservation Fund. The Ringling has determined that goods/services in the amount of $20 will be provided in exchange for each ticket purchase.
The event will take place in The Museum of Art courtyard at 5401 Bay Shore Rd., Sarasota, FL. The Museum of Art itself will not be open during this event.
For more information please contact Alice Murphy at alice.murphy@ringling.org.