School of Theatre MFA Alum's Costume Design Shines on "Theatre Design & Technology"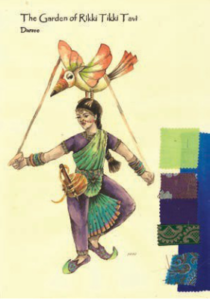 School of Theatre's alum, Min Jae Kim (MFA Costume Design, 2016),  was recently showcased on the Summer Edition cover of USITT's online publication, Theatre Design & Technology. Kim has been recognized for her thesis design seen in FSU's production of The Garden of Rikki Tikki Tavi. This edition highlights 16 exceptional designers chosen by the Design Expo committee this past March.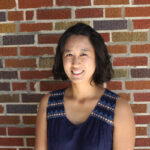 On Min Jae Kim's feature in the publication, Kim describes her aspiration to, "design costumes that would engross and pull children into the performance [while staying] faithful to the original story['s]… cultural and regional background." Readers are given the opportunity to view Kim's original rendering brought to life through a photo from the production. In addition to her final design thesis at FSU, Kim has designed for Florida State Opera and gained invaluable experience through her 10 years of professional work as a ballet costume designer.
Check out Kim's feature in Theatre Design & Technology.