Vertigo Burgers and Fries Seeks Artist for Wall Art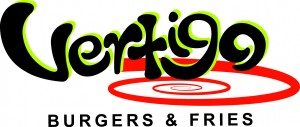 At Vertigo Burgers and Fries we need art on the walls! We want to use our logo swirl to reinforce our brand but doing so in an artistic way. We would require designs that cover 3 large panels roughly 3′ x 6′. The designs would be printed on acoustic panels to help cut down on sound in our space.
The sooner the better but realistically, within the next 60 days.
Contact David Gwynn at david@vertigoburgerandfries.com.