Working Method Contemporary Presents: PAINT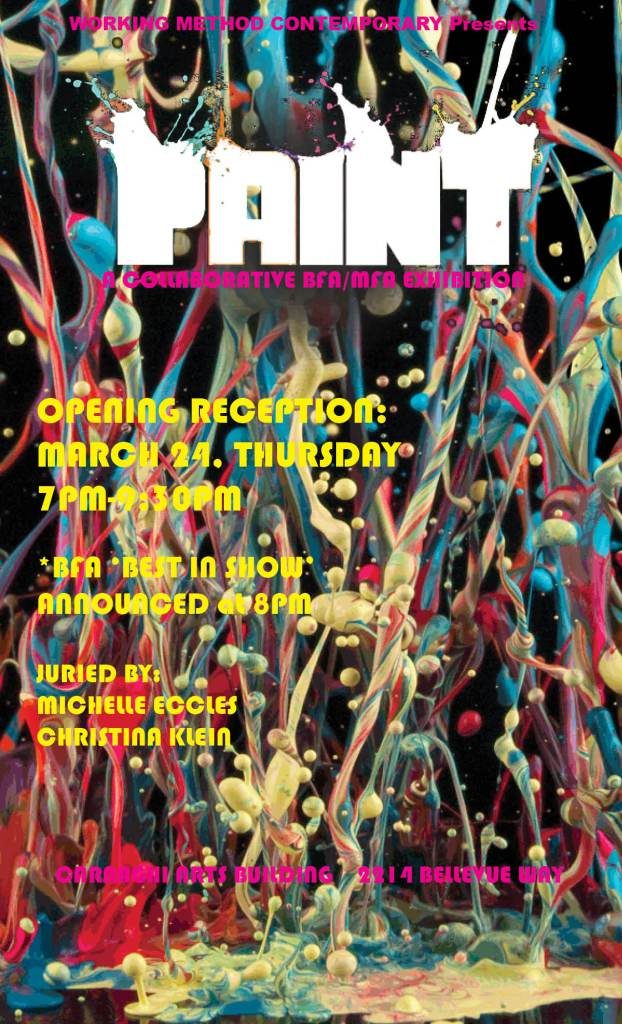 Working Method Contemporary will be presenting PAINT, a collaborative BFA/MFA exhibition on Thursday, March 27th at 7:00 p.m. This opening reception will run until 9:30 p.m. in the Carnaghi Arts Building. 2214 Belle Vue Way.
Painting is a dead-end creative practice with endless possibilities. Despite its rich, complicated past and uncertain future, there are still many artist who continue to work obsessively and passionately with this age-old medium. This night is a celebration of all things "paint": traditional, experimental, abstract, representational, maximalist, minimalist, 2D, and 3D.
The event is free and open to the public. Food and refreshments will be provided.