Theatre alum Daniel Shaw creates Horror for thousands of people each year
Dani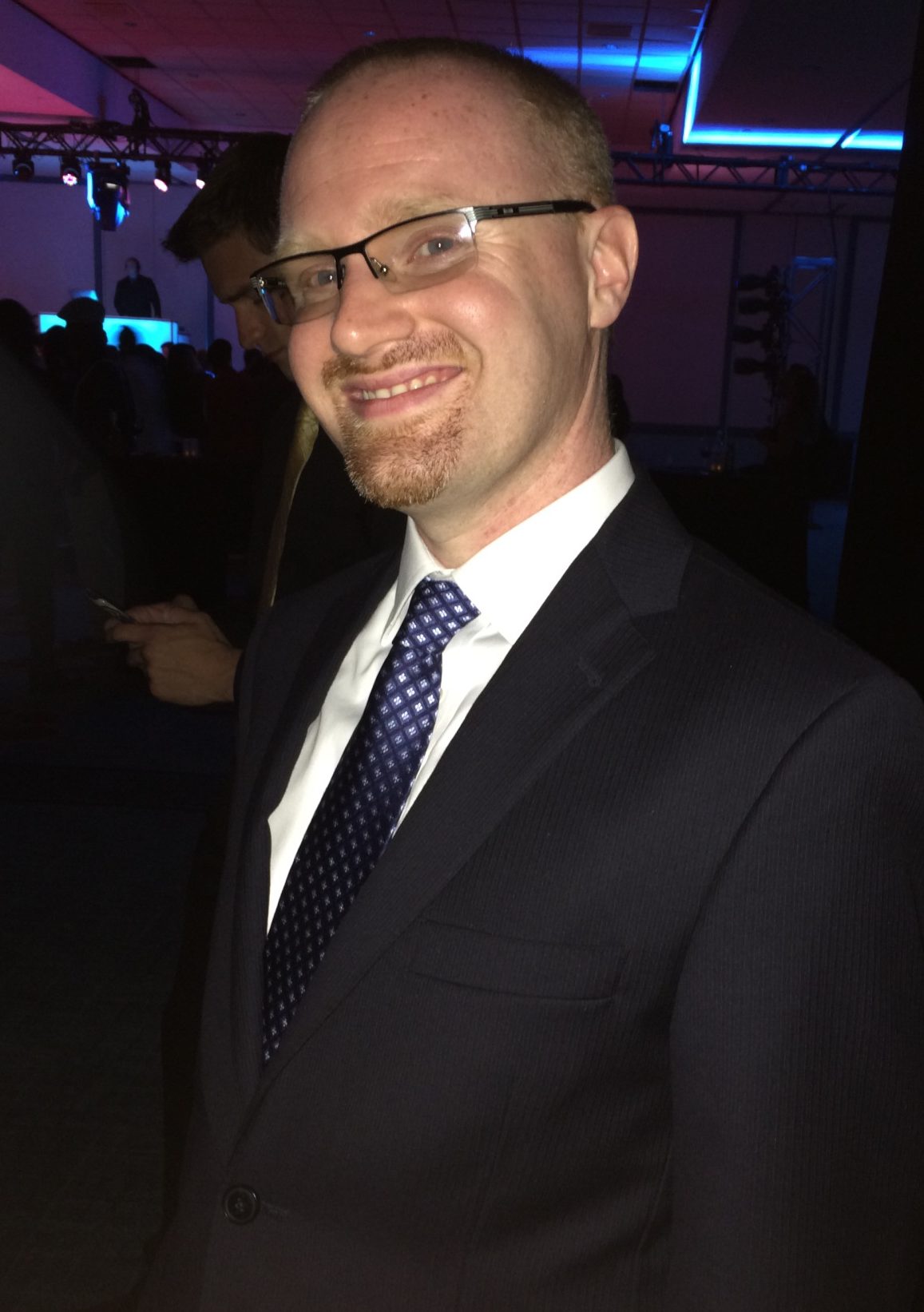 el Shaw (BA Theatre '06) has had a fruitful career in theatre production since graduating from the FSU Theatre program and is now a producer for Universal  Orlando Resort. Shaw's primary production project centers on Universal's renowned Halloween Horror Nights. Shaw credits much of his success in live entertainment to his theatre background, as well as the meaningful connections he has made with fellow School of Theatre alumni.
After graduating from FSU, Shaw began working for  Blue Man Group as a member of the stage management team.
"The stage manager that originally hired me thirteen years ago was also an FSU alumnus – Michelle Mellor (BA Theatre 2002). I remember her saying, 'I know what you went through and I know that you can stage manage.' So, it was clear right away that my training at FSU carried weight in the industry."
Shaw served in that role for seven years while also working in stage management for Halloween Horror Nights. The success he showcased in those positions allowed him to eventually turn his attention to Halloween Horror Nights full-time, rising to his current position as producer.
Shaw says that the skills needed in his department are the same as for live theatre production. "That is how I have described Halloween Horror Nights to some of our external candidates," said Shaw. "It's like a live show that is running 8 hours straight a night. The performances are repetitive performances for every guest that goes through. It is very similar [to a stage play] in how you manage and run it, from costuming to the technical ends of things – they are all transferrable skills." Halloween Horror Nights is a large-scale production which embodies the spectacular.  Shaw explains that preparation for the event begins 13 months in advance, starting with conceptualizing themes and designs for the multiple haunted houses, as well as partnering with various horror properties to bring their concepts to life in the event.
Shaw has hired FSU alumni through his fourteen years at Universal, including several members of his current team. Their roles include assistant production managers, technical managers and even audio designers. The shared experience of attending Florida State University creates a meaningful connection within the professional world. "There was kind of an odd contingent of FSU alumni that came to Orlando and started working in the theme park industry," said Shaw. "The reason we all kind of congregated together was because we all knew what it took to graduate from FSU. We all knew the experience that each other had."
When Shaw reflects on his time at Florida State, the first show that comes to mind is Prymate, a new play written by FSU resident scholar and Pulitzer Prize-winning author Mark Medoff and developed at FSU with a professional cast aiming for Broadway. Shaw worked on the production as an assistant stage manager, an experience that he highly values even today in his professional career. The late Ombra Sandifer, who worked as a theatre production manager, encouraged Shaw to take advantage of the opportunity as it offered the unique chance to work with a professional director and writer in developing a new work. This has proven to be a building block in Shaw's current position, as so much of his role now depends on developing new content every year.
When asked what advice Shaw would pass down to students now, he states that the best advice he has ever received was from Ombra Sandifer, who encouraged students to be genuinely nice to everyone, because "it will come back to you in spades." Shaw remembers this as the most beneficial recommendation he has ever received and incorporates it into every facet of his life. Shaw will remain extremely grateful for Ombra's mentorship, as she was someone he could heavily rely on for advice and recommendations both during his time at FSU as well as in his professional life. He lives to spread her message of kindness and hopes to inspire in the same way that Ombra did for him.