Dean Frazier Announces New Advisory Council Leadership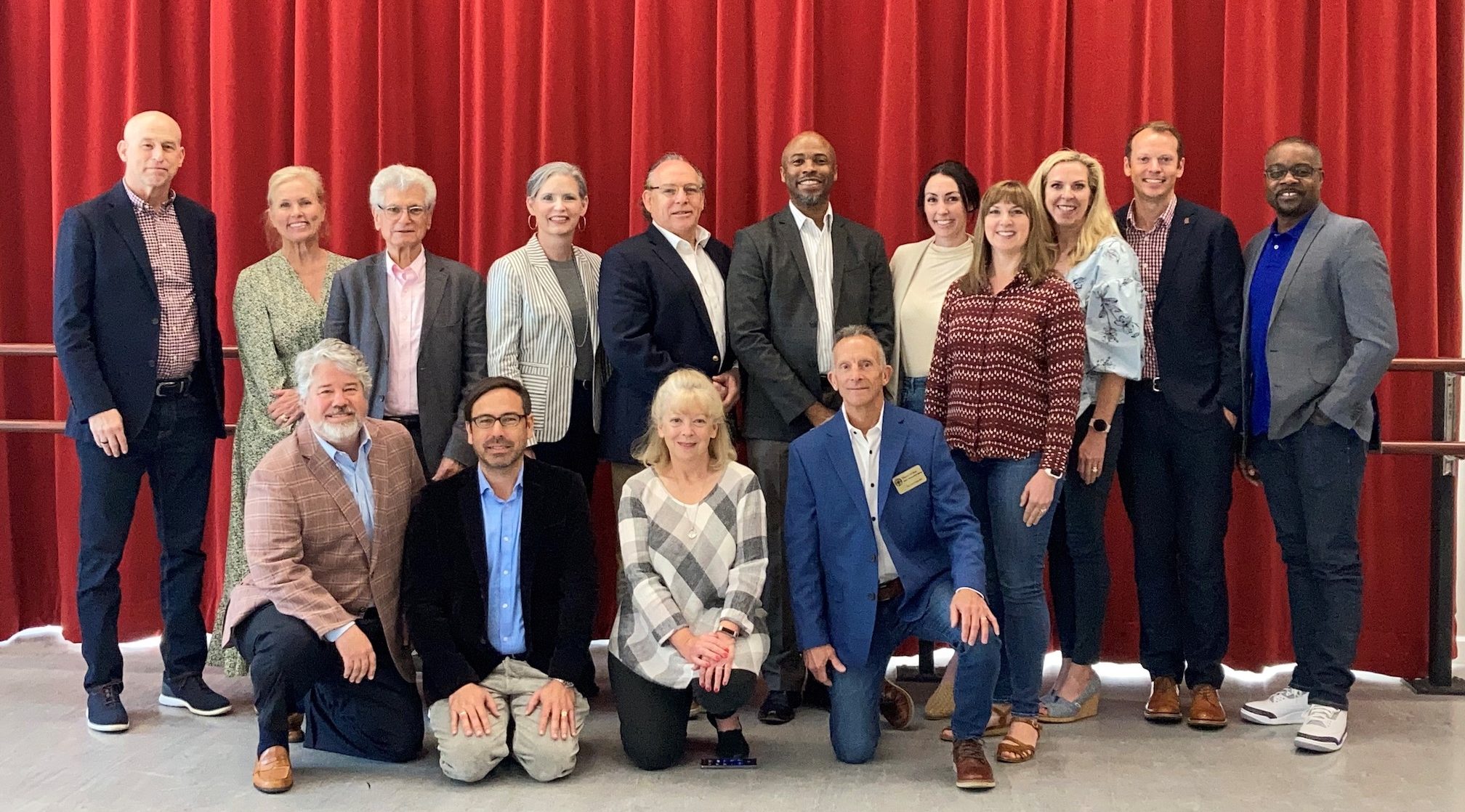 James Frazier, Dean of the FSU College of Fine Arts, is pleased to announce new leadership on the Dean's Advisory Council.
T. Brett Player has assumed the role of chair. A 1993 graduate of Florida State University, Player has shared his love of FSU through volunteer service on the Dean's Advisory Council since 2010. He previously served as the inaugural chair of the Council's Development Committee, which has become a valuable focus group for communications to alumni and donors and initiated an annual stewardship project that thanks donors with hand-written correspondence and personalized student notes.
Player has 20 years of experience in brand communications. His agency, PLAY, Inc., has helped create and launch consumer brands like Spanx and Assets, renewed looks for organizations including Zoo Atlanta and Pace Academy, enhanced perception of higher education institutions like Clemson and University of Miami and launched national ad campaigns for BMG music and Freshlook Color Contact Lenses. In addition to more than 50 industry awards, Brett and             PLAY have been honored in the 2020 and 2021 Seminole 100, which annually celebrates the fastest-growing FSU alumni-owned or alumni-led businesses.
Jennifer Guy-Hudson, who chaired the council the previous two years, oversaw a major bylaws revision that established three working committees focused on the council's initiatives and goals.
I am most proud to have worked with Dean Frazier to build a framework for attracting new volunteer leadership to the College from among its alumni and supporters," said Guy-Hudson. "Volunteers are the great connectors between the important creative research and practice happening daily at FSU with alumni and professionals. Our students need those connections to thrive, and we are so pleased to be a small part of their success.
Guy-Hudson will remain on the Council and serve as Immediate Past Chair on the Executive Committee.
Cricket Mannheimer will assume the role of chair of the Development Committee.
Sara Dimmick will assume the role of Membership Committee Chair, carrying forward the aim laid forth by previous committee head Jonathan Klepper that the Council reflect the diversity of disciplines within the College and the regions in which our alumni reside.
Fred Salancy has assumed the role of vice chair. Salancy has helmed the Council's new Student Engagement Committee and will continue leading the committee's efforts. In its first two years, the committee has annually engaged the College's Student Leadership Council, served as mentors through FSU's ProfessioNOLE program and hosted the College's first panel on Arts & Entrepreneurship.
I am thankful for our council members, for their dedication to the College's students and faculty, " said Dean Frazier. "Their enthusiasm and advocacy on behalf of the CFA, among fellow alumni, arts professionals, and in the communities in which they reside advances the College's reputation and provides valuable resources – financial and professional – to support our educational mission.
About the Dean's Advisory Council
The distinguished individuals who make up the College of Fine Arts Dean's Advisory Council include many alumni who have graduated from our top programs as well as others who have become strong supporters of our students and programs through other avenues. Each member is a person of insight and accomplishment who maintains a strong commitment to Florida State University, and particularly to the great arts programs housed within our College.
The Council meets twice a year but remains actively engaged throughout the year in supporting and advising the Dean in efforts to advance the College of Fine Arts and maintain its status as a top-ranked institution for visual arts, theatre and dance.
If you are interested in learning more about the Dean's Advisory Council or other volunteer leadership opportunities with the College of Fine Arts or Florida State University, please click here to fill out the Volunteer Leadership Interest Form.
Brett Player – Chair
Fred Salancy – Vice Chair
Jennifer Guy-Hudson – Immediate Past Chair
Crickett Mannheimer – Development Committee Chair
Sara Dimmick – Membership Committee Chair
Fred Salancy – Student Engagement Chair