Home
»
News

»
FSU's Interior Architecture & Design Program ranks 3rd in Top 15 Best Bachelor's in Interior Design 2022
FSU's Interior Architecture & Design Program ranks 3rd in Top 15 Best Bachelor's in Interior Design 2022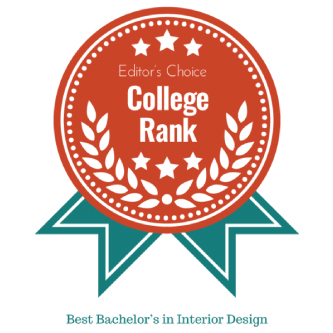 Florida State University's Interior Architecture and Design's bachelor's degree has ranked third among the top 15 best bachelor's in interior design degree programs for 2022 by CollegeRank. The ranking was recently published on the organization's website.
This ranking was created using the National Center for Education Statistics' College Navigator database, sites including Payscale.com, and each school's official website. The top 15 schools were selected and ranked based on potential salary after graduation, individual program accreditation, and overall affordability.
"For over 40 years, our department has established a long and proud tradition of design excellence," says Dr. Jill Pable, Chair, Department of Interior Architecture and Design at FSU. "Our community of learning emphasizes the humanity of engagement, and our faculty and students work closely together to 'shape spaces and shape lives' – both the lives of students and those of the future clients they will serve. We are proud to be recognized for our bachelor's in interior design program and included in this top ranking."
Florida State's Department of Interior Architecture and Design offers the Bachelor of Science and the Bachelor of Arts degrees in interior design. Both degree programs are accredited by the Council for Interior Design Accreditation (CIDA) and the National Association of the Schools of Art and Design (NASAD). The program consists of 77 semester credits of required courses in addition to the general education requirements.
Along with a required internship, the program also offers the opportunity to study abroad in London, England. Learn more at
https://interiordesign.fsu.edu/
CollegeRank offers students a variety of helpful resources that will help them make the college selection process as simple and effective as possible. The fundamental mission of the site is to provide students with useful information to help them make an informed decision regarding which college to attend. To accomplish this objective, the site is filled with helpful guides, rankings, articles, and several other forms of media.
Read the full article here.