Home
»
News

»
Graduate Student Olivia Zollo Named to Metropolis Magazine's Top 100 Future Designers for 2023
Graduate Student Olivia Zollo Named to Metropolis Magazine's Top 100 Future Designers for 2023
The Department of Interior Architecture and Design is proud to announce that one of our students has been named to Metropolis Magazine's Top 100 Future Designers 2023, an honor that select students have achieved for the second year in a row! Nominated by Associate Professor Marlo Ransdell, graduate student Olivia Zollo was chosen for her creative designs and adaptability.
"I am incredibly grateful to be selected as one of the recipients of the 2023 Metropolis Magazine Future100," said Zollo. "Being recognized amongst such an impactful group of emerging designers who strive for change within the architecture and interior design industry is truly an honor."
Metropolis Magazine meticulously searches for the top 100 graduating interior design and architecture students across North America to be featured on the Metropolis Future100 list. Representing many of the top architecture and interior design schools in the U.S. and Canada, those who acquire a spot on this list are recognized by Metropolis as being "leaders on campus who are sure to be forces in the industry." Metropolis Magazine itself is a leading trade periodical dedicated to progressive ideas that affect our culture and how design interacts with these paradigms.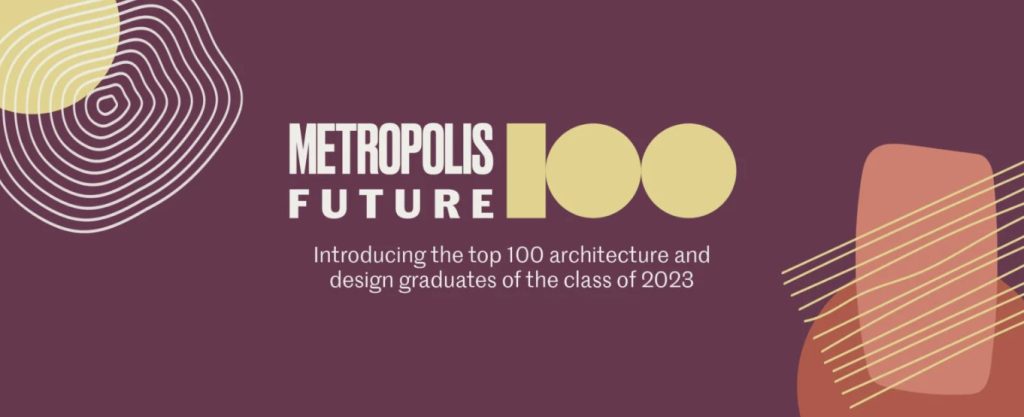 "It was my pleasure to nominate Olivia Zollo for this recognition for her design excellence," Professor Ransdell said. "She exemplifies creativity, determination, and the ability to adapt to changing design needs in the field."
Olivia was recognized for her design for Bloom Pediatrics, a pediatric behavioral healthcare facility that aims to create a more equitable and inclusive healthcare environment for providers, patients, and visitors. The design merges functionality and aesthetics in order to promote recovery, encourage well-being, and facilitate positive emotions among all users within the space. Metropolis Magazine noted that "[Olivia's] work and research into community housing and the needs of seasonal work employees has led to innovative ideas about how we work, live, and play together as a community."
Congratulations, Olivia!