Legislative Spousal Tour Recap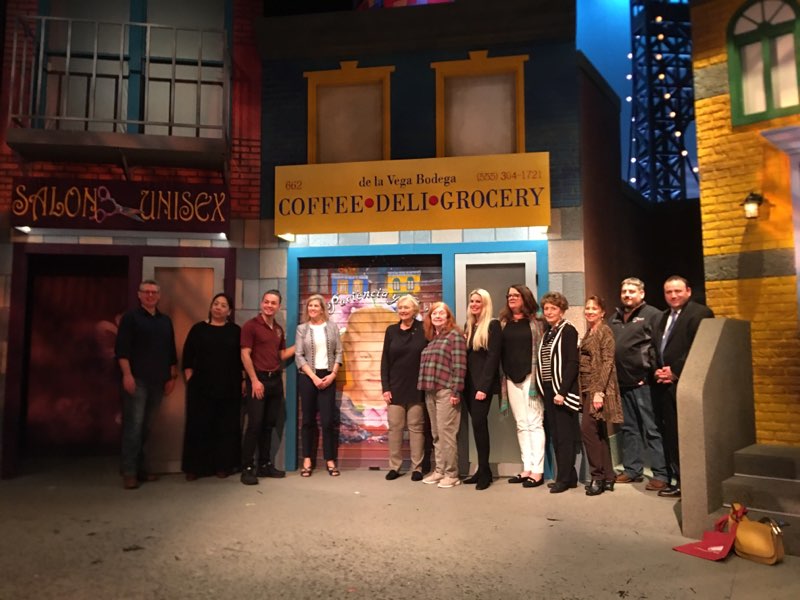 On Tuesday, February 25, 2020, the College of Fine Arts provided a guided tour to legislative spouses that included a private viewing at the Museum of Fine Arts' exhibition Rising Water. The tour also featured a behind-the-scenes peek at the set of the School of Theatre's In the Heights performance.
"Rising Water"
The exhibit features works by Richard Misrach, Willie Birch, Chandra McCormick, and Keith Calhoun from Louisiana, Trenton Doyle Hancock and Sarah Welch from Texas, Aspen Mays from South Carolina, and Frances Gallardo from Puerto Rico. Reflecting the lived experiences of persons of color, the economically disadvantaged, and the newly displaced in areas affected by Hurricanes Florence, Harvey, Katrina, Maria, and Michael, the exhibition showcases artistic responses centering creativity and empathy as tools for navigating an increasingly storm-impacted future.
In the Heights
From the creator of Hamilton, Lin-Manuel Miranda, and the winner of the 2008 Tony Award® for Best Musical, In the Heights focuses on a community in Washington Heights. A young store owner watches the joys and heartbreaks of his tight-knit, vibrant community as they pass through his bodega, and over the span of three days, the neighborhood adjusts to massive changes as each member fights for their slice of the American dream. In a community full of hope, the biggest struggle is deciding which traditions to take with you and which ones to leave behind.