Decolonizing Animation
12sep7:00 pm9:00 pmDecolonizing AnimationThe Inventive Stop-Motion Films of Amanda Strong 7:00 pm - 9:00 pm
Time

September 12, 2018 7:00pm - September 12, 2018 9:00pm
Location

Facility for Arts Research (FAR)

3216 Sessions Road, Tallahassee, FL 32303
Event Details

Facility for Art's Research's first Research Night of the year will feature Dr. Kristin L. Dowell, Associate Professor of Contemporary Native American Art, Film and Visual Culture from the Department of Art History.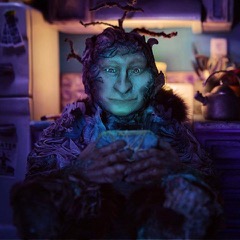 Dr. Dowell will discuss the experimental stop-motion animated films of award-winning Indigenous filmmaker Amanda Strong who decolonizes the screen by adapting traditional stories from her Cree, Anishinaabe and Métis cultural heritage. In this talk I focus on Strong's most recent film Biidaaban (The Dawn Comes), in which the main characters—gender fluid Biidaaban and ancient Sabe (Sasquatch)—reclaim their traditional territory from the constraints of suburban development by stealthily tapping old-growth maple trees for sugaring, a sacred Anishinaabe ceremonial practice. I will highlight the innovative ways in which Strong's art practice straddles the material and the digital as she exhibits the puppets, sets and props as art installations in museums and galleries, in addition to screening her completed films. Attention will also be given to how the materiality, labor, and hand craft of her three-dimensional objects draws on long-standing Indigenous women's traditional arts such as beadwork, basket weaving, or tufting
Kristin Dowell is an Associate Professor of Art History at Florida State University. She is a visual anthropologist who has worked as a film curator at several Native film festivals, and is the author of Sovereign Screens: Aboriginal Media on the Canadian West Coast (2013). Her articles have appeared in the journals American Anthropologist, Cultural Anthropology, Studies in American Indian Literatures (SAIL), and in edited volumes, including Native Art of the Northwest Coast: A History of Changing Ideas, winner of the 2015 Canada Prize in the Humanities. Her current research explores the digital media practices of Indigenous women artists and filmmakers in Canada, analyzing how they re-define film genres, such as stop-motion animation and experimental documentary, to recuperate Indigenous family histories, ancestral knowledge and cultural memory.