American Art Therapy Association's 49th Annual Conference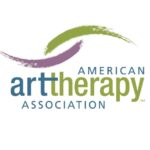 The American Art Therapy Association (AATA) hosted its 49th Annual Conference this past November in Miami, FL. Art therapy is an integrative mental health profession that utilizes psychological and counseling techniques combined with creative process to facilitate positive health outcomes. The mission of the American Art Therapy Association is to advocate for the expansion of access to professional art therapists and lead the nation in the advancement of art therapy as a regulated mental health and human services profession.
This year, over 1,000 art therapists and art therapy students worldwide attended the AATA conference, including twenty-three students and five faculty members from Florida State University's Art Therapy Program. FSU faculty gave several presentations as did numerous FSU art therapy alumni (Becca Allen, Meg Beerse, Carolyn Brown Treadon, Diane Langston, Sheila Lorenzo de la Peña, Whitney McLean, Rachel Mims, Amanda Sanders, Jessie Spraggins Rochford, Nicole Rainey, Amanda Schattie, Alexandria Zettler, and more). The presentations from FSU faculty included the following highlights:
---
Dr. Parker-Bell facilitated a focus group, "Preparing for a Professional Future: The Art Therapy Board Certification Exam" for pre-professionals preparing to take the board certification exam and co-presented with FSU Alumna Amanda Schattie (MS, '18) on Ms. Schattie's Master's thesis work, "Developing Positive Art Therapy Interventions for Adults with Body Image Concerns." Dr. Parker-Bell's workshop, "Exploring Layers of Experience and Strengths through a Series of Artworks" examined the intersection of positive psychology, cognitive-behavioral techniques, and art therapy.
---
Dr. Gussak presented two papers, "Extending the Sentence: Arts in Corrections Yesterday, Prison Art Therapy Programs Tomorrow" on art therapy with correctional populations and "Advocacy Lessons Learned from the Front Lines" on advocacy efforts for gaining state licensure for art therapists in Florida. Dr. Gussak and Dr. Van Lith served on a research panel, the "Research Committee Research Roundtable" to give feedback to graduate students working on their theses and dissertations.
---
Dr. Van Lith provided two paper presentations, "When Past, Present, and Future Collide: A Typology for Art Therapy Research" on art therapy research methodologies and "Perceptions of Arts in Health and Creative Arts Therapies: Practitioner Surveys" reflecting research results on this topic.
---
The Florida State University Art Therapy Association also had their annual alumni social in historic Wynwood, Miami's Arts District which hosted over 100 alumni and guests. This event was organized by Emma McGovern, current FSU Art Therapy student and President of Florida State's Art Therapy Association. Next year, the 50th annual conference will take place in Kansas City, MO, where FSU faculty and students will have the opportunity to interact with art therapy students and professionals from around the world.