Art Education Students Create Works Based on Civil Rights Movement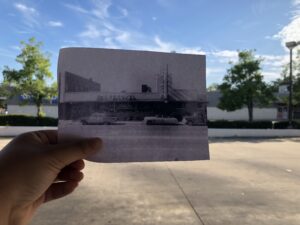 Tallahassee has deep roots in the Civil Rights Movement and this past summer over 20 area middle and high school students spent a week immersed in the rich history our city has to offer. In a program run by two art education faculty members, a graduate student, and a theater student and was funded by the Arts and Humanities Programming Enhancement Grant (AHPEG), teens learned about the Civil Rights Movement through firsthand accounts. They got the unique opportunity to explore the camp called "Footsoldiers: Change Makers Then & Now".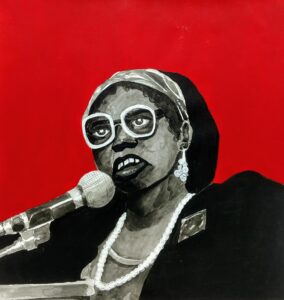 Dr. Sara Scott Shields, Dr. Rachel Fendler, Danielle Henn, and Lydia Moss planned, organized, and implemented the camp hoping to encourage social awareness and understanding of historical and contemporary Civil Rights. Campers were provided an overview of the Civil Rights Movement and participated in fieldtrips to local landmarks such as the Bethel Missionary Baptist Church and the C.K. Steele bus plaza. The teens spent the week using historical material from the state archives, interviews, and walking tours as reference material for creating art pieces. These forms of visual expressions aimed to elicit tangible connections between the past and the present, allowing campers to understand both the history of the Civil Rights Movement in Tallahassee, and begin to consider how they can continue this work today. In early August, the artwork was exhibited in the first-floor lobby of FSU's William Johnston Building.
We hope from these experiences that we can begin to trace our way toward a process of socially engaged art education. It is our opinion that this must go beyond teaching students about social issues. Our aim is to position materials, people, places, and events as tools through which students can begin to dialogue, interact and contest their past, present and future.

– Dr. Fendler and Dr. Scott Shields on the outcomes of this summer project.