Assistant Professor Gwen Welliver Honored with Bogliasco Fellowship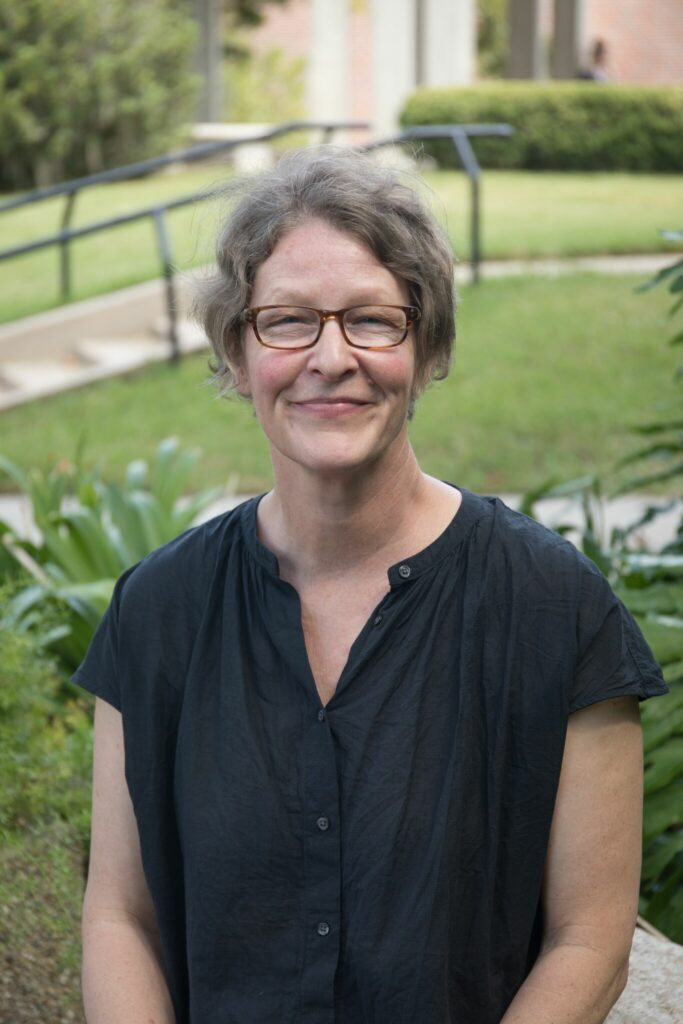 We are proud to announce FSU School of Dance faculty member Gwen Welliver has been awarded the prestigious Bogliasco Study Center Fellowship Award! Gwen has also been selected to receive the Baryshnikov Arts Center Bogliasco Foundation Joint Fellow,  and the Van Cleef and Arpels Bogliasco Special Fellow in Dance. These awards will provide support for her Bogliasco Fellowship with residency time at BAC, and funding towards her Bogliasco fellowship period.
Gwen Welliver
Welliver is an award-winning dancer and choreographer known for her longstanding work with a wide range of master choreographers. Her choreography has been commissioned for venues ranging from opera houses to gallery settings. Welliver was a New York Foundation for the Arts Fellow in Choreography, and was awarded a New York Dance and Performance 'Bessie' Award for Sustained Achievement in dancing for her work with Doug Varone. As Rehearsal Director for Trisha Brown, Welliver maintained Brown's extensive repertory, directed the revival of Brown's seminal works for the touring exhibition 'Trisha Brown: Dance and Art in Dialogue 1961–2001', and oversaw Brown's operatic choreography at La Monnaie and Festival d'Aix. Welliver's choreography for opera premiered in Jennifer Wen Ma's contemporary production, Paradise Interrupted, at the Spoleto Festival USA, with additional performances at Lincoln Center Festival, Singapore Festival of Arts, National Kaohsiung Center for the Arts, Taipei National Theatre and Concert Hall, and the MGM Cotai Theater. Teaching has been a central part of Welliver's research and practice for decades. She has taught in a wide range of settings — including academic, conservatory, cultural centers, and dance festivals — on four continents. Welliver holds an MFA from Bennington College.
Bogliasco Fellowships
Fellows and the projects they develop at the Bogliasco Foundation enrich the global cultural landscape: stimulating exchange, exploring aesthetic experience, seeking knowledge, breaking down barriers and urging us to understand ourselves and each other better.
Bogliasco Fellowships are awarded, without regard to nationality, to qualified persons doing advanced creative work or scholarly research in the following disciplines: Archaeology, Architecture, Classics, Dance, Film/Video, History, Landscape Architecture, Literature, Music, Philosophy, Theater, and Visual Arts.
A rotating, international selection committee evaluates applicants in each discipline based on demonstrated achievement in their respective fields, and the quality of the project proposal. The committee carefully composes small residency groups of eight to ten Fellows, based on diversity of nationality, age, discipline and area of inquiry. The Foundation awards approximately 60 one-month Fellowships each year.
The Bogliasco Foundation
The Bogliasco Foundation supports the Arts and Humanities by providing residential Fellowships at its study center in Italy where gifted artists and scholars of all cultures come together to connect, create and disseminate significant new work. Located in the fishing village of Bogliasco near Genoa, the Bogliasco Foundation offers one-month residencies to individuals who can demonstrate notable achievement in the Arts and Humanities.
The Foundation strives to foster productive exchange by composing intimate groups of 8-10 residents who represent a diversity of discipline, age, and nationality. For Bogliasco Fellows, the time and space to create in complete freedom, combined with the thought-provoking company of varied colleagues results in stimulating productivity, novel approaches and often-unexpected collaborations.