FSU / Asolo Conservatory Presents "Reckless"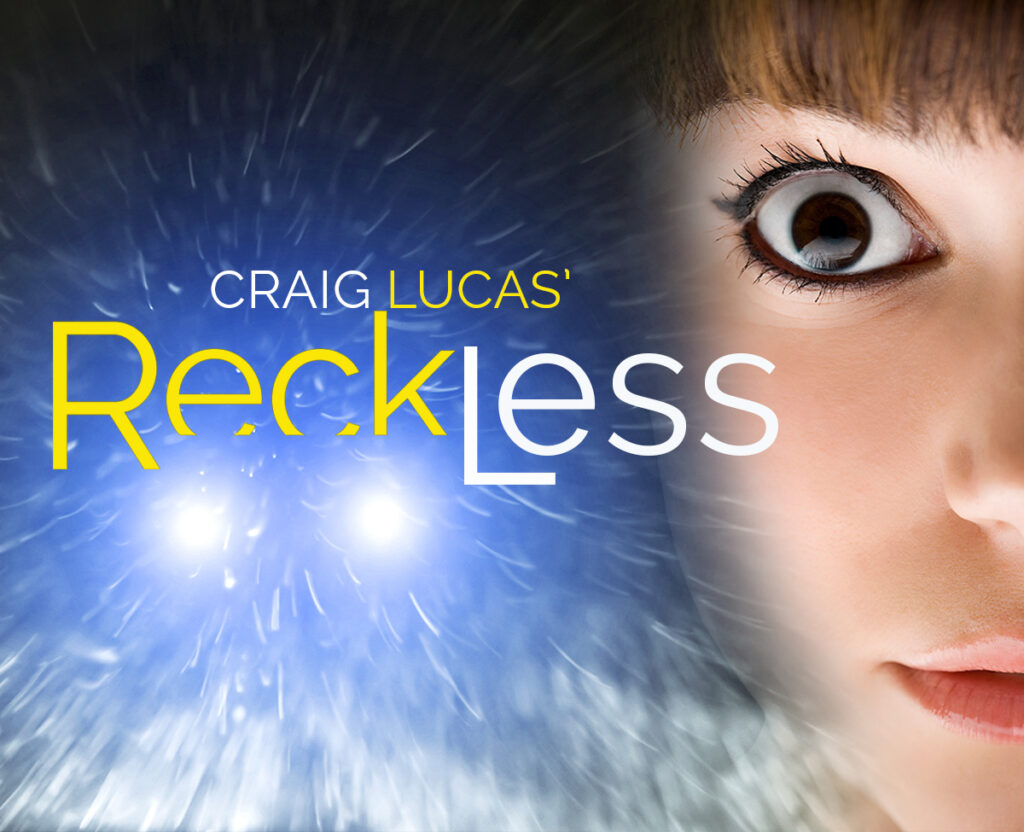 February 20 – March 10
Cook Theater
5555 N. Tamiami Trail 
---
(Sarasota, FL) – The FSU/Asolo Conservatory for Actor Training continues its season with Craig Lucas' dark, zany comedy, Reckless. A cast of seven will play 22 different characters. Directed by Brendan Ragan, FSU/Asolo Conservatory alum and founding Artistic Director of Urbanite Theatre in Sarasota, Reckless runs February 20 – March 10 in the Cook Theatre, with a pay-what-you-can preview night on Tuesday, February 19. Tickets are $30.
On Christmas Eve, with just moments to spare, Tom tells his wife, Rachel, that he has contracted her murder. Out through the bedroom window and onto a long and wild journey, follow Rachel through shifting identities, bizarre game shows, therapy, and the consumption of lots of champagne. Along the way, the secrets that come to light prove that nobody is who they seem to be.
Written in 1983, Reckless has since been adapted into a screenplay and film of the same title. More than 30 years after its premiere, Playwright Craig Lucas, who also penned Prelude to a Kiss and The Dying Gaul, is updating the script for the Conservatory's fresh production.
"Like life, it's as absurd as it is serious, and it's as funny as it is frightening," says Ragan. "It's going to be one adventure of a play. Returning to the conservatory to direct is a full-circle experience," he adds, "it's here I became an artist and grew into a professional, so it's a privilege to be asked back to help develop the growth of more students."
The creative team includes set design by Jeffrey Weber, scenic and lighting design by Chris McVicker, costumes by Sofia Gonzales, sound design by Alex Pinchin, vocal and dialect coaching by Patricia Delorey, and movement coaching by Eliza Ladd. The cast is made up of second-year Conservatory students, Jillian Cicalese, Carla Corvo, Jonathan Grunert, Michael Judah, Amber McNew, Brian Ritchie, and Creg Sclavi. Marc Bitler, Joe Ferrarelli, and Carla Corvo will provide voiceover for various announcers. The show will be crewed by first-year Conservatory students.
To purchase tickets to Reckless or other Conservatory productions, call 941.351.8000 or 800.361.8388, visit asolorep.org/Conservatory, or visit the Asolo Repertory Theatre Box Office at 5555 N. Tamiami Trail in Sarasota. The box office closes at 5:00 PM when there are no evening performances, and phone reservations close one hour before all performances.
---
CASTING
Amber McNew (Rachel)
Brian Ritchie (Lloyd)
Carla Corvo* (Pooty/Talk Show Host/Receptionist)
Creg Sclavi* (Tom/Tom Jr./Man in Ski Mask/Derelict)
Michael Judah (Doctors 1-6)
Jillian Cicalese (Trish/Sue/Woman Patient/Derelict/Game Show Assistant)
Jonathan Grunert (Tim Timko/Roy)
*Appears courtesy of the Actor's Equity Association
Setting: Springfield City, various different states
---
ABOUT THE DIRECTOR
As a founding Artistic Director of Urbanite Theatre, Brendan Ragan (Director, Reckless) directed the regional premiere productions of The Drowning Girls, Echoes, Breadcrumbs and Wakey, Wakey. Regional directing credits include Odyssey Play Festival (2018 Festival Winner), the Hermitage Artist Retreat and American Stage, where Brendan directed Robert Caisley's world premiere adaptation of Tartuffe. For Single Carrot Theatre in Baltimore, Brendan lead the world premiere productions of La Muñeca, Illuminoctem, and A Short Reunion. Brendan is a proud alumnus of the FSU/Asolo Conservatory, class of 2013, and a member of Actors' Equity Association.
---
ABOUT THE CONSERVATORY
The FSU/Asolo Conservatory for Actor Training is a celebrated three-year graduate program culminating in a Master of Fine Arts degree. For more than 45 years, tens of thousands of actors from across the continent have auditioned for admission. A maximum of 12 students are admitted each year. In their second year, the students perform in the Cook Theatre, a 161-seat space designed to create an intimate experience for the audience and actors. Third-year students are seen on the Mertz Stage working with the Asolo Repertory Theatre's professional actors in exciting and significant roles.