FSU/Asolo Conservatory's Presents Dog Days Theatre 2019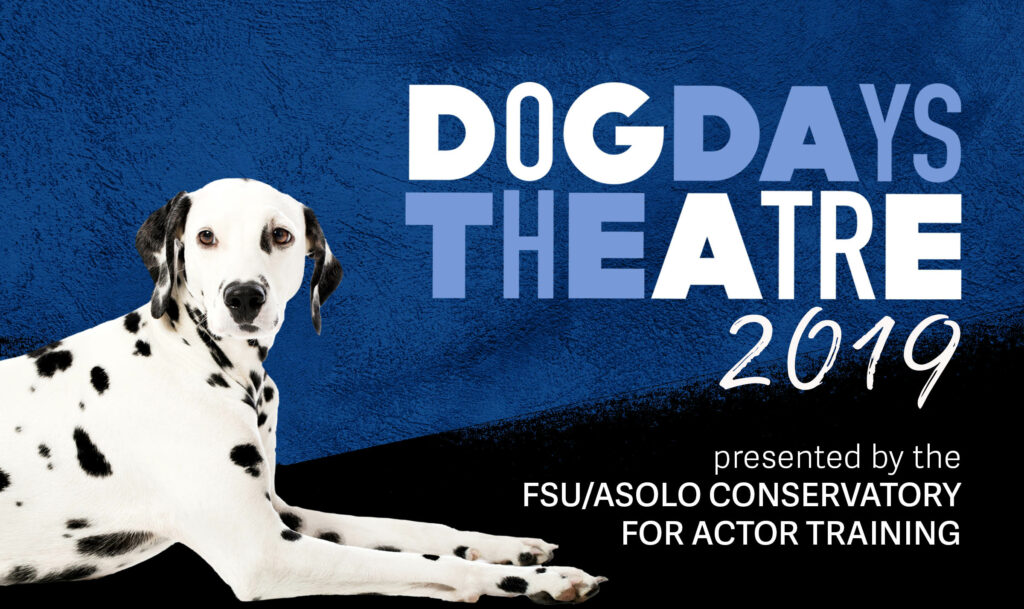 FSU Center for the Performing Arts, Jane B. Cook Theatre
5555 North Tamiami Trail, Sarasota, Florida 34243
July 11th – August 25th
---
(SARASOTA,FL)- Following two successful Summer seasons, Dog Days Theatre will return to the FSU Center for Performing Arts with Matthew Burnett's adaptation of the classic Theophilus North and Chad Beguelin's comedy Harbor. The season opens on Thursday, July 11 and closes Sunday, August 25. Tickets may be purchased for $35 for either production separately,or a two-show season package is available for $65. Specially-priced previews and opening night receptions are also scheduled. Dog Days Theatre's 2019 season is made possible with support from The Observer, Sarasota County Tourist Development Tax Services, The Exchange, and WUSF Public Media, and is presented by FSU/Asolo Conservatory for Actor Training.
Dog Days Theatre is a special initiative of FSU/Asolo Conservatory for Actor Training, where current students in the program are able to work alongside Conservatory graduates and professional actors from around the country. Plays are presented in the Cook Theatre in the FSU Center for Performing Arts: an intimate 161-seat theater  which showcases strong production design and the craft of the actor.
A captivating, witty, big-hearted gem of a play, Theophilus North focuses on the titular character, who, in the summer of 1926, walks away from his job and life in New Jersey to set out and discover the world. But when his plans leave him stranded in Newport, Rhode Island among the wealthy and not-so-wealthy, he discovers more about life, love and himself than he ever imagined. From the mind of the man who gave us Our Town. Theophilus North plays July 11-28.
Penned by Chad Beguelin, Harbor tells the story of Ted and Kevin, who have the perfect gay lifestyle – rich, happy and insulated in the charming town of Sag Harbor. But, when Kevin's sister shows up pregnant and dragging along her 14-year-old daughter, their life unravels in hilarious and ultimately very moving ways. Written by the author of Disney's stage version of Aladdin, and author/lyricist of Broadway's The Wedding Singer this smart and scrappy, outrageously funny comedy tests the constantly shifting nature of the meaning of family. Harbor plays August 8-25.
Tickets for Theophilus North and Harbor are $35 for matinee and evening performances. A two-show season package is available for $65. Both productions  will  also stage two previews performances each.  To purchase tickets, call (941) 351-8000 or (800) 361-8388, visit the website, or visit the Asolo Repertory Theatre Box Office at 5555 North Tamiami Trail in Sarasota. The box office closes at 5:00 p.m. when there are no evening performances,and phone reservations close one hour before all performances.
ABOUT THE CONSERVATORY
The FSU/Asolo Conservatory for Actor Training is a celebrated three-year graduate program culminating in a Master of Fine Arts degree. For more than 40 years,tens of thousands of actors from across the continent have auditioned for admission. A maximum of 12 students are admitted each year. In their second year,the students perform in the Cook Theatre, a 161-seat  space designed to create an intimate experience for the audience and actors. Third-year students are seen on the Mertz Stage working with the Asolo Repertory Theatre's professional actors in exciting and significant roles.
For more information, visit our website.