FSU Dance Students Will Return to Paris this Summer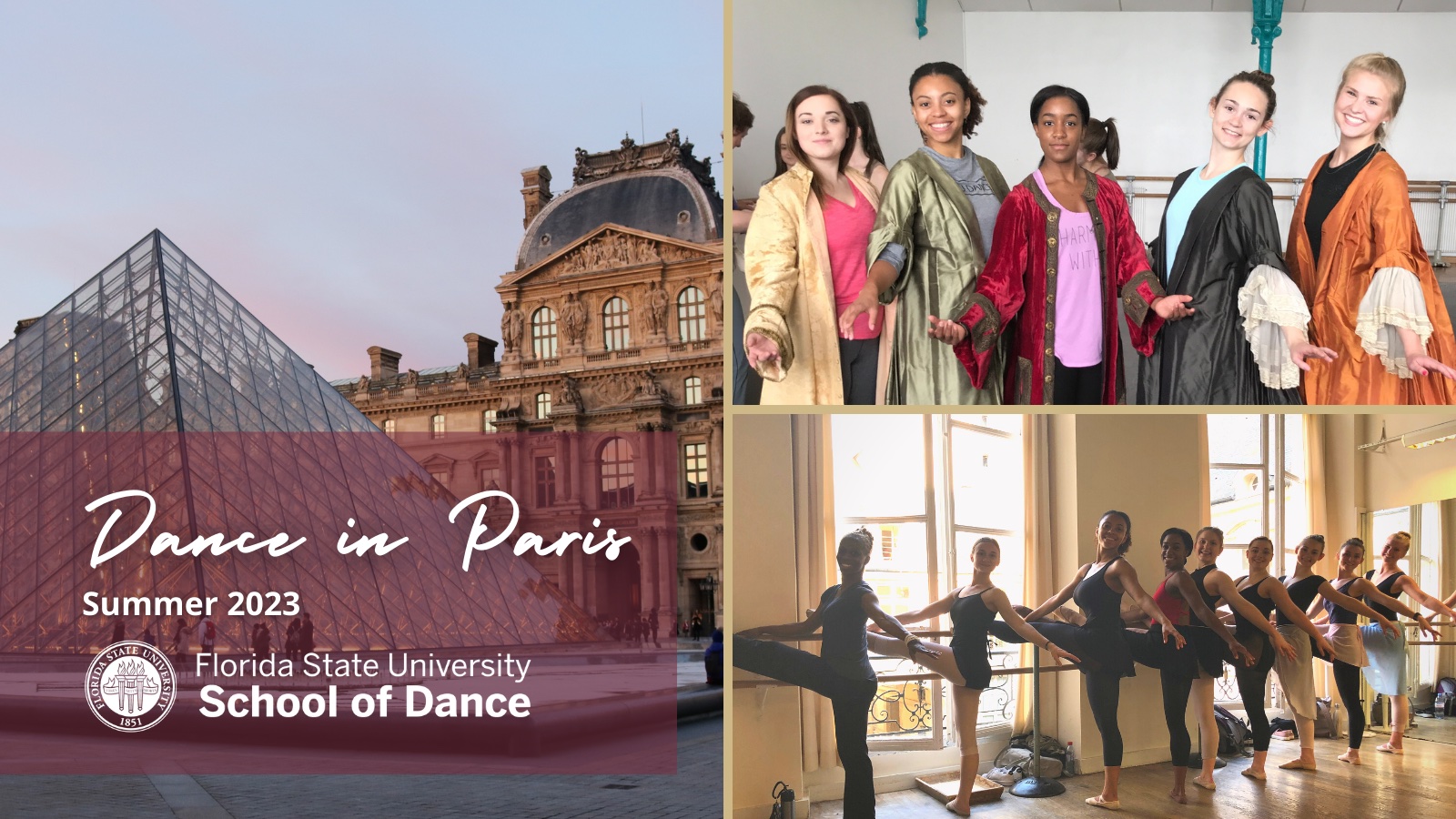 After a three-year hiatus, Florida State University's Dance in Paris program will run again this summer semester, offering a once-in-a-lifetime opportunity for students to engage in master dance classes, create their own dance films and enjoy world-class performances in the City of Lights.
"We are very excited for our Dance in Paris program to be up and running again," said Anjali Austin, chair of the School of Dance. "Paris is one of the most exciting places for students to study technique and dance film, and this program offers incredible opportunities for our students to challenge themselves as dancers while immersing themselves in a different culture."
This year's program is led by Assistant Professor Kehinde Ishangi, whose personal experience living in France informs her ability to lead students through the month-long program.
"After earning my MFA from FSU's School of Dance in 2007, I relocated to France, where I lived for four years as a dance artist. It brings me immense joy to share the magnificent city of Paris with program participants," said Ishangi. "Aspiring dance artists wishing to make an impact on the field of dance must have international exposure. Dance in Paris is a doorway to their success."
Alumni of this program celebrate their time in Paris as something that was transformative in their practice and pivotal in their careers.
 Through the Dance in Paris program, I was able to teach a couple of Hip- Hop classes and explore a plethora of different dance aesthetics in Paris. "This was a life changing experience that shaped my teaching in higher education. I am so happy I got a chance to take advantage of this experience while in graduate school."

–Trent Williams (MFA Dance 2012), Associate Professor of Modern Dance + Choreography, University of Florida
Dance in Paris was an eye-opening experience for me. I learned so much about the world and myself in the process. This was a once in a lifetime opportunity. I'm forever changed. If you get the chance to study abroad, please do it!

–Bertha Jones (BFA Dance 2020)
The Dance in Paris International Program was an immersive and enriching experience that adds a whole other level to your college dance career. The program took me out of my element and placed me in an environment where I could learn in a new, creative, and hands-on way. I was able to experience different art cultures that broadened my knowledge base and taught me to think, perform, and live differently.

-Olivia Hopkins (BFA Dance 2020)
The itinerary for the month-long course includes a ballet performance at the Palais Garnier or Opéra Bastille, a guided walking tour of Montmartre, visits to famous Parisian museums such as the Louvre, and much more. Students will live in comfortable accommodations at the Cité Universitaire, an international campus built and maintained by countries from all over the world.
The program is open to FSU Dance majors as well as dance majors from other universities and FSU non-dance majors with an advanced-intermediate level of dance technique. Due to the performance nature of this program, these students will be required to submit audition materials and be approved by the program leader.
Applications are open now at international.fsu.edu and are due by January 9. Early applications are recommended as program enrollment is limited and acceptances are offered on a rolling basis.
For more information about the program, please visit dance.fsu.edu and click "Study Abroad & Domestic" or contact Kehinde Ishangi via email at kehinde.ishangi@fsu.edu.
---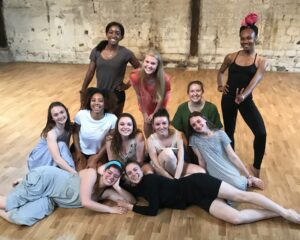 Scholarships Available for Dance Students
Dance students can apply for Summer Study Awards to support their participation in the Dance in Paris program and other summer experiential learning opportunities, thanks to Friends of Dance donors and the Nellie Bond Dickinson and Mary B. Settle Endowed Fund for Dance. Since its establishment in 2002, Dickinson/Settle Awards have been given to more than 100 students. The awards are named for Nellie-Bond Dickinson and Mary B. Settle, who were on faculty at Florida State College for Women in the physical education department. Dickinson is credited with bringing modern dance to FSCW/FSU and to Tallahassee, and the two shaped the lives of hundreds of young people through their work.