IA+D Student Attended Designthinkers Academy Bootcamp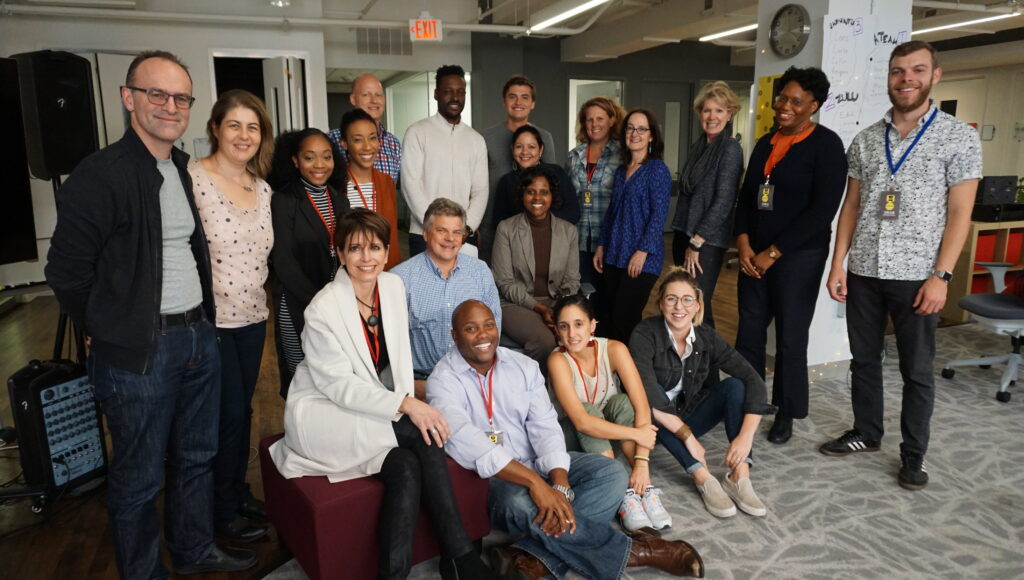 Interior Architecture and Design MFA student, Mary Johnson, was awarded a scholarship to travel to Washington, D.C. and attend the Designthinkers Bootcamp – a week long program facilitated by the DesignThinkers Group USA, who are an extension of the designthinkersgroup based in the Netherlands. The bootcamp aims to coach participants in the Design Thinking process and how to apply tools and methodology to solve business challenges. A team of highly experienced practitioners from the business, design, and academic world shared their in-depth knowledge of how to apply elements of Design Thinking through "Learning-by-doing" – from designing research methods to developing concepts and prototyping.
"Design Thinking" is described by designthinkersgroup as "a mindset to develop and deliver innovative ideas, change and solutions to complicated problems." The goal of design thinking is to assist organizations in making the transition from "being strictly product oriented and sales driven, towards being service oriented and human-centered." Mary reflects on the experience below:
"The design thinkers bootcamp was an invaluable experience, where I was able to co-create with professionals from many different disciplines and backgrounds and explore conceptual design with providing real business solutions. I believe that human-centered design is pertinent to guide the creative design process within the interior design world, and it was amazing to practice this methodology to help organizations thrive."
Mary received her Designthinking certification at the end of the bootcamp.