Karen Myers Award in Interior Design History Impacts Students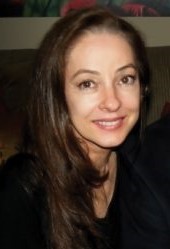 Through an outpouring of gifts from alumni and friends, the Karen Myers Award for Excellence in Interior Design History was established in 2017 to celebrate the career of Karen Myers, who retired after 35 years of teaching in the Department of Interior Architecture & Design.
It was such a great privilege to teach the Interior Design students at Florida State University, and it is immensely gratifying to know that with this award I can continue to make a small contribution in their development. My heartfelt thanks goes to the donors who funded this scholarship. Your thoughtfulness is a gift I will always treasure.

-Karen Myers
Each year, the award is given to a student who exhibits excellence in and passion for History of Interiors. The first three recipients are sharing the impact that the Karen Myers Award and their time at FSU had on their academic and professional careers.
Join us as we journey with Lanier Hicks (BS 2020), Aki Jones (Class of 2021), and Tiffany Machin (Class of 2022).
---
Lanier Hicks
What was the impact of the scholarship on your academic career?
The validation I received from this scholarship for my newly found passion in History of Interiors made me recognize my niche in the design world and the importance of leaning into it, rather than to be swept away in the current of what my peers were creating. It has inspired me to keep designing with context and craftsmanship at the forefront of all creative decisions I make to this day.
Do you have any favorite FSU memories?
My favorite Florida State memories are all shared with four brilliant and hilarious women that went through the design program with me. The support system they offered and their undying sense of humor even in the grimmest of times made the past four years so special. It was these friends that made sleepless studio nights in the William Johnston building something I will cherish forever.
Why did you choose to pursue interior design?
I chose design knowing I wanted to work in a challenging, dynamic creative field. After I started my classes and worked at my internships, I learned that design was about what one could create with given constraints. With this discovery, coupled with concentrating on evoking my taste in my creations, I began to understand what interior design truly was and fell in love from there.
Aki Jones
What was the impact of the scholarship on your academic career?
It was satisfying to know that my professors were noticing the love and energy I put into my work for that year, especially in the History of Interiors classes. These classes, though no doubt catering to the Western canon of architecture and interiors, can offer historical insight and a deeper perspective on how design has evolved up until this point. I just felt honored to have my efforts in these classes noticed.
Do you have any favorite FSU memories so far?
Although we were interrupted due to the COVID-19 pandemic, the Spring 2020 semester was ramping up to be exciting and energetic. My cohort, the class of 2021, was going through our Studio III class together. It was so much fun to experience the visits to workplace furniture vendors and show rooms, the lighting trip in Atlanta, Georgia, and my first serious Career Fair. Though we never got to complete the semester in person, I greatly appreciated the time we spent together up until mid-March.
Why did you choose to pursue interior design?
I have fond memories of growing up experiencing my parent's renovation on my childhood home. It was cool to see the process come together, and I would even make silly little floorplans of my "dream house" using graph paper as a kid. When I was older, I attended FSU's summer orientation where I got to see Professor Yelena McLane's presentation on the interior design major. This, along with a desire to combine my creative abilities with spatial application, pushed me into pursuing the major. I hope to one day use my artistic abilities and my desire to provide social justice through good design to create a more equitable design field.
Tiffany Machin
What was the impact of the award on your academic career?
The Karen Myers Award inspired me to work harder and be more passionate in my work, knowing that it would not be overlooked or underappreciated. The scholarship also helped me pay for fall tuition, so I'm grateful in more ways than one!
Do you have any favorite FSU memories so far?
My favorite memories at FSU have been the moments that allow me to absorb the atmosphere and self-reflect. These are the moments when I'm walking around the old Collegiate Gothic buildings by Dodd Hall in the evening, where the vibe is unique and nostalgic.
Why did you choose to pursue interior design?
Interior Design has always been a part of my life before I even realized it. In childhood, my greatest joys were creating homes out of household materials and as I got older, using computer software. It was not until I was about to head to college after graduating from high school that I realized I could pursue the career I had already unassumingly been preparing for my whole life.
---
To make a gift to the Karen Myers Award in Interior Design History, visit the giving link below.