Let the Church Say, an MFA thesis concert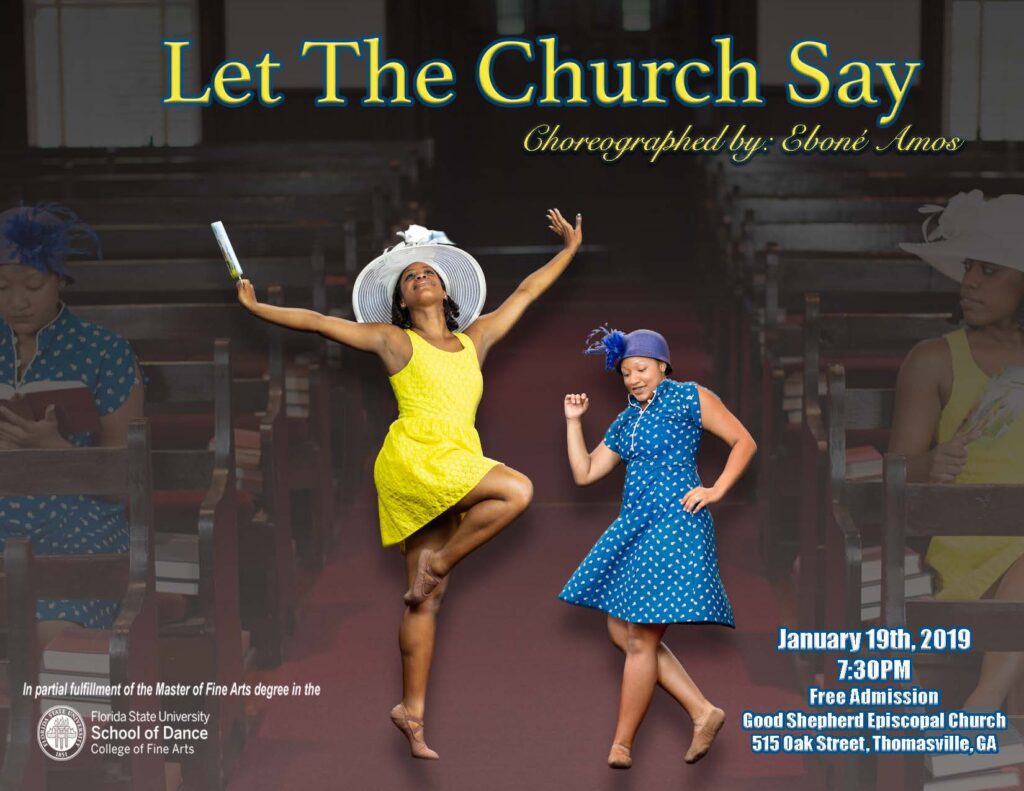 January 19th, 2019 at 7:30 p.m.
Good Shepherd Episcopal Church
515 N Oak Street, Thomasville, GA 31792
---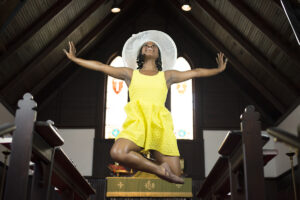 MFA candidate, Eboné Amos will present a dance performance entitled Let the Church Say, in partial fulfillment of the School of Dance's Master of Fine Arts Degree Program, on January 19th, 2019 at 7:30 p.m. in the Good Shepherd Episcopal Church located on 515 N Oak Street, Thomasville, GA 31792.
Let the Church Say is a tribute to the Sunday morning church services Amos attended growing up in Memphis, TN. The audience participates as the congregation and joining Amos, as the preacher, is featured dancer, Misha Michel. Together they celebrate the unity, faith, and liberation of the black church. Doug Corbin, a live pianist, will accompany the dancers as they sing, two-step, admonish, and praise an institution that has been a historical beacon of the African American community.
In the performance, Amos examines her position in the world as a young black woman through the essence of cultural Sunday morning service rituals such as A&B selections, testimony, and benediction. Employing devices of improvisation and free writing while researching historical texts and traditional hymnals, Amos' choreography reflects how her artistic practices have been directly influenced by the black church and the congregants housed within.
Admission is free and donations for the Good Shepherd Episcopal Church are accepted. Space is limited.
For more information about the School of Dance, call La Toya Davis-Craig at (850) 645-2449 or email ldavis3@fsu.edu. The School of Dance is part of the College of Fine Arts at Florida State University.