Local Art Collective – Commabox – Mashes Exhibition and Party at Happy Motoring!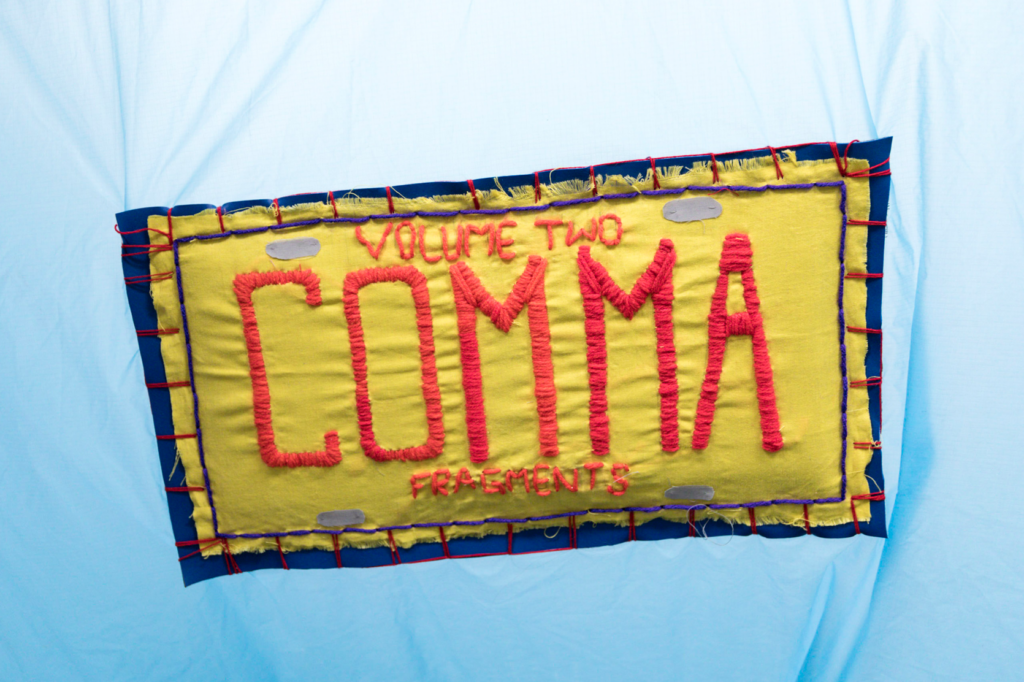 Fragments
7:00PM September 29, 2018
Happy Motoring!
4321, 1215 S Adams St
Tallahassee, FL 32301
---
Commabox, a multi-faceted art collective founded in Tallahassee, announces a launch party for its latest undertaking, Fragments, at 7PM on September 29 at Happy Motoring! on South Adams Street.
The Fragments Launch Party will reveal Commabox's wide-ranging projects, which includes limited edition art boxes and pop-up art exhibitions in locations beyond traditional galleries and museums. Attendees of the Happy Motoring! event will have an opportunity to meet the artists, drink, eat, and party among large inflatable sculptures; a high-energy video work that responds directly to viewer engagement; and a projection of the items used as the basis for artworks included in Fragments. In line with Commabox's mission that art can occur anywhere and anytime, guests will be surprised to find additional artworks in the most unusual places throughout Happy Motoring!, creating an experience that will allow people to be immersed in the kind of art also featured in the Fragments art box. Fragments limited edition art boxes will be for sale at the event for $70 per box.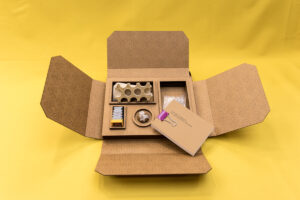 Commabox is interested in small art objects that carry big narrative potential.
"I think of Commabox as a group exhibition in a box. The objects are small enough to fit into the palm of your hand and each one's meaning is considered in relation to the other objects in the box. It's a very affordable way to collect art and become part of the growing art community we're creating here in Tallahassee and across the country"

– Commabox's founder and co-director, Judy Rushin.
Fragments is a collection of small, limited edition art objects created and produced by a team of nationally recognized artists including Lorrie Fredette (NY), Carlos Kempff (NY), Chalet Comellas (TLH), Anne Stagg (TLH), Judy Rushin (TLH), Carolyn Henne (TLH), along with a collection of literary quotations curated by internationally renowned poet, Andrew Epstein (TLH).
Taking a cue from music albums and artist's books, Commabox's art boxes are available in standard and deluxe editions — both will be available for purchase at the Fragments Launch Party.
The theme for Fragments was inspired by ancient Babylonian cuneiform tablets. Today these artifacts exist only as fragments, but they allow us to imagine a different world. The work of each artist featured in this edition addresses some type of fragmentation, whether having to do with lost identities, the piecing together of everyday materials, or the destructive nature of a blowhard president. A previous Commabox collection titled "Ghost Objects" showcased artworks by Kevin Curry (TLH), Lilian Garcia-Roig (TLH), Rushin and Henne, as well as writer, Rob Rushin. An upcoming collection, titled "I Am Never Coming Home," (Fall, 2019),  will feature artists Barbara Weissberger (Pittsburgh) and Eleanor Aldrich (Knoxville), and poet, Erin Belieu.
About Commabox
Commabox is building art communities across the country through its pop-up shows, exhibitions, and annual boxed collections of small art objects. Recognizing that the art world isn't accessible to everyone, Commabox takes an inclusive and interactive approach that focuses on creating conversations about the varied and changing cultural landscape. Commabox gives voice to artists in traditional art venues, but also in taverns, homes, parks, and libraries across America, where people can respond to artworks in a more relaxed way. Commabox is co-directed by Judy Rushin and Carolyn Henne. Both are on the Art Department faculty at FSU. 
About Happy Motoring!
Happy Motoring! is a local watering hole and food truck spot that believes great things happen when good people gather. It is located at 1215 S. Adams, Tallahassee, 32301.