Home
»
News

»
FSU / Asolo Conservatory's Dog Days Theatre Brings MFA Directing & Acting Students Together
FSU / Asolo Conservatory's Dog Days Theatre Brings MFA Directing & Acting Students Together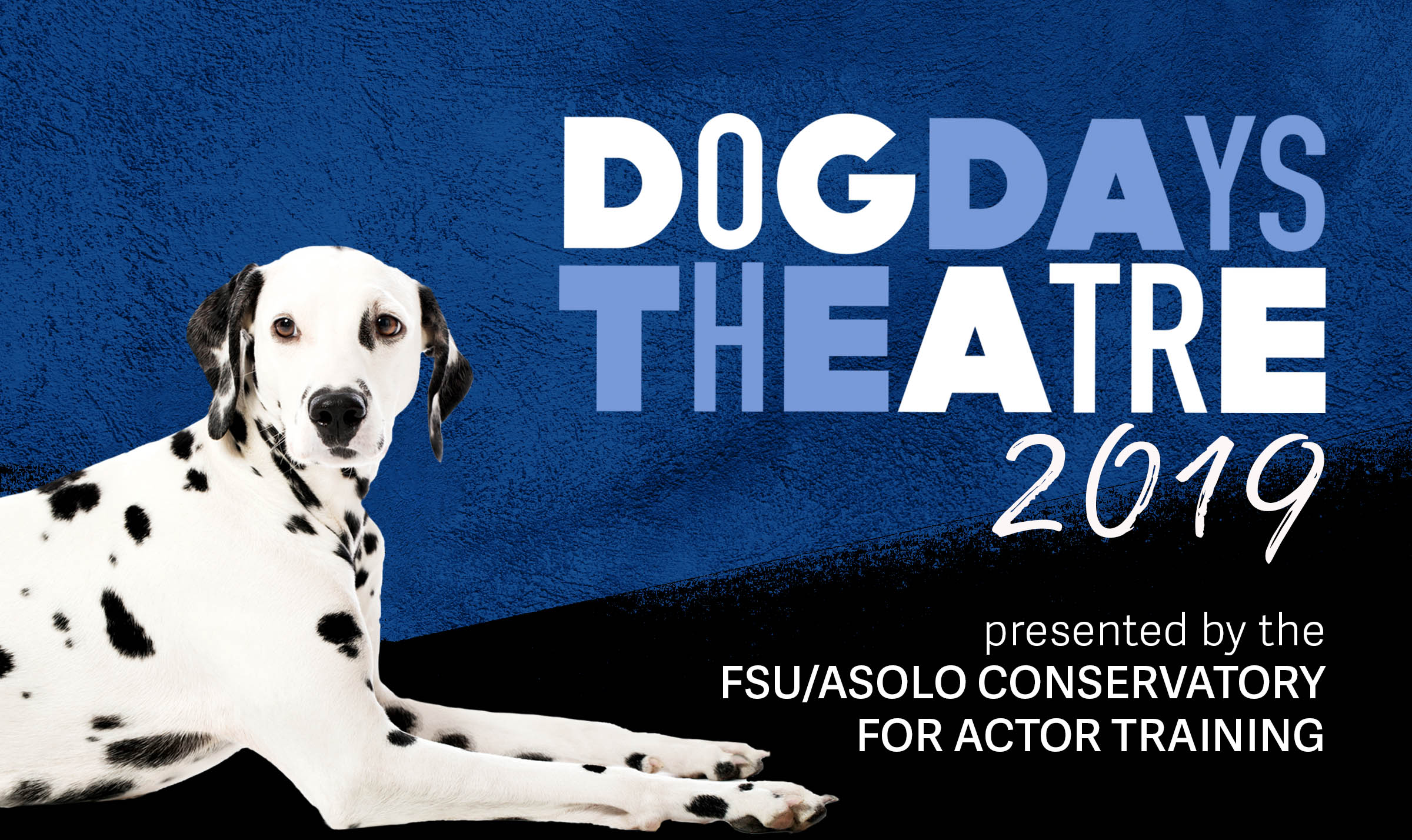 ---
Three years ago, the FSU/Asolo Conservatory for Actor Training in Sarasota initiated a two-show summer season, Dog Days Theatre. The productions helped fill a void of theatre in the arts-rich community.
Dog Days Theatre has been an enormously successful venture for the FSU/Asolo Conservatory, and a wonderful new addition to the professional theatre scene in Sarasota.  We're very pleased that we're able to provide professional experiences to some of the grad students in Tallahassee, just as we offer such experiences to our own students studying here.  It's a wonderful expansion of the footprint of the FSU/Asolo Conservatory here in Sarasota.

– Greg Leaming, director of the FSU/Asolo Conservatory for Actor Training
Current students in the program are able to work alongside  professional actors from around the country, as well as Conservatory alumni.  Katie Cunningham, Summer Dawn Wallace, Nolan Hennelly, Brett Mack, Dylan Crow, Wes Tolan, and Andrew Bosworth have all come back to the Cook Theatre stage for past Dog Days productions. Even the design process has been touched by FSU Theatre alums, including Sarasota Opera Resident Lighting Designer Michael Pasquini.
This year, the Conservatory is excited to bring current MFA Directing students Megan Pence and Chris Nunez to Sarasota as Assistant Directors for "Theophilus North" and "Harbor" respectively, both of which are productions of the 2019 Dog Days Theatre season.
A captivating, witty, big-hearted gem of a play, Theophilus North focuses on the titular character, who, in the summer of 1926, walks away from his job and life in New Jersey to set out and discover the world. But when his plans leave him stranded in Newport, Rhode Island among the wealthy and not-so-wealthy, he discovers more about life, love and himself than he ever imagined. From the mind of the man who gave us Our Town. Theophilus North plays July 11-28.
Before pursuing an MFA in Directing, Megan Pence gained experience at a number of different theatre companies, including: the Prairie Fire Children's Theatre, where she was an associate director and also co-wrote the script for a Sleeping Beauty musical with Daniel L. Stock; Commonweal Theatre Company, where she joined on as a Directing Apprentice and went on to star in their production of Silent Sky and directed their production of The Clean House; and the Stages Theatre Company, where she was a Stage Manager.
Penned by Chad Beguelin, Harbor tells the story of Ted and Kevin, who have the perfect gay lifestyle – rich, happy and insulated in the charming town of Sag Harbor. But, when Kevin's sister shows up pregnant and dragging along her 14-year-old daughter, their life unravels in hilarious and ultimately very moving ways. Written by the author of Disney's stage version of Aladdin, and author/lyricist of Broadway's The Wedding Singer this smart and scrappy, outrageously funny comedy tests the constantly shifting nature of the meaning of family. Harbor plays August 8-25.
I was instantly attracted to this play because it hilariously touches upon the tenuous bonds of family in a really modern way. Harbor deftly drifts between dark comedy and touching drama and back again. I can't wait for Sarasota audiences to see this play and experience what Director Greg Leaming and his team have been working on!

– Chris Nunez, Assistant Director of Harbor
Nunez has directed a number of productions for Florida State in the past, including: Pinkalicious: The Musical, Wanda's Visit, and Tinder. Facebook. Snapchat. Lie. He has been involved with a number of other performances, ranging from the Hangar Theatre in New York to the Venetian Resort and Hard Rock Hotel in Las Vegas.
Tickets for Theophilus North and Harbor are $35 for matinee and evening performances. A two-show season package is available for $65. Both productions  will  also stage two previews performances each.  To purchase tickets, call (941) 351-8000 or (800) 361-8388, visit the website, or visit the Asolo Repertory Theatre Box Office at 5555 North Tamiami Trail in Sarasota. The box office closes at 5:00 p.m. when there are no evening performances,and phone reservations close one hour before all performances.