Museum of Fine Arts Installs Community Quilt Mural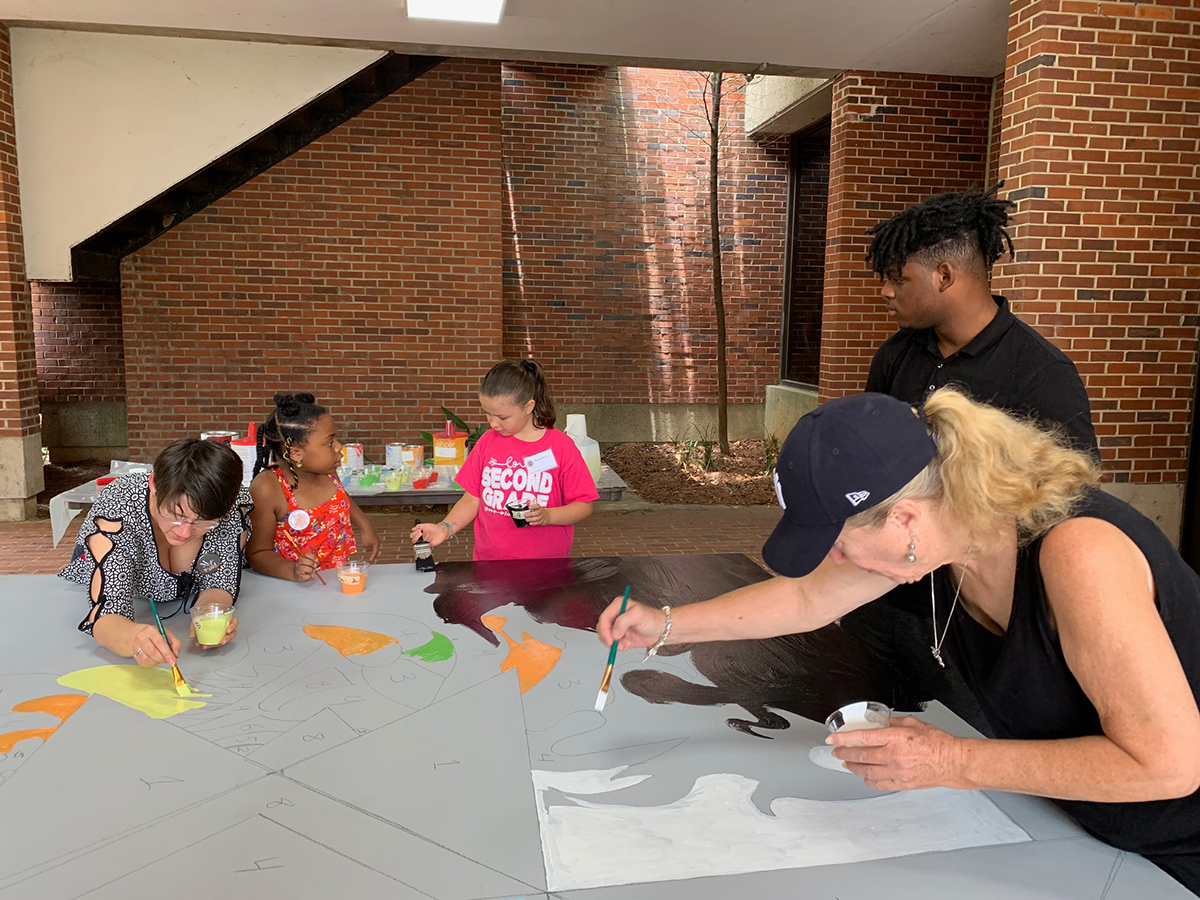 This Fall, the Museum of Fine Arts will be one of many sites hosting a painted quilt square mural on the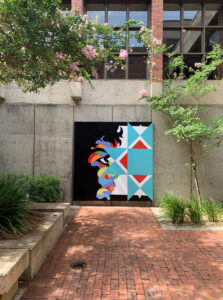 Big Bend Quilt Trail. Organized by the Gadsden Art Center, the Quilt Trail will be a self-guided opportunity for members of the community to visit cultural centers and explore a range of quilt-derived imagery.
Inspired by the communal experience of the traditional quilting bee, the Museum hosted a "Make it at MoFA" event on Saturday, June 22, inviting guests to participate in painting the mural. Designed by FSU Department of Art alumnus Elton Burgest, the MoFA mural is a contemporary re-imagining of traditional quilt motifs. Over seventy-five visitors to the Museum contributed to the painting, learned about the history of quilt patterns, and made their own quilt buttons.
The Big Bend Quilt Trail will include similar public artworks across the region and highlight the fascinating history of barn mural painting. Reflecting and celebrating folk art traditions, quilt themed barn murals have become common across the country, with organized quilt trails in 43 states.
The mural will be up in the MoFA courtyard through the Fall semester and a map of all the locations on the Big Bend Quilt Trail will be available soon. "Make it at MoFA" is an ongoing series of workshops and art makers activities hosted by the Museum.