School of Dance Faculty and Alum win Screen Dance Jury Award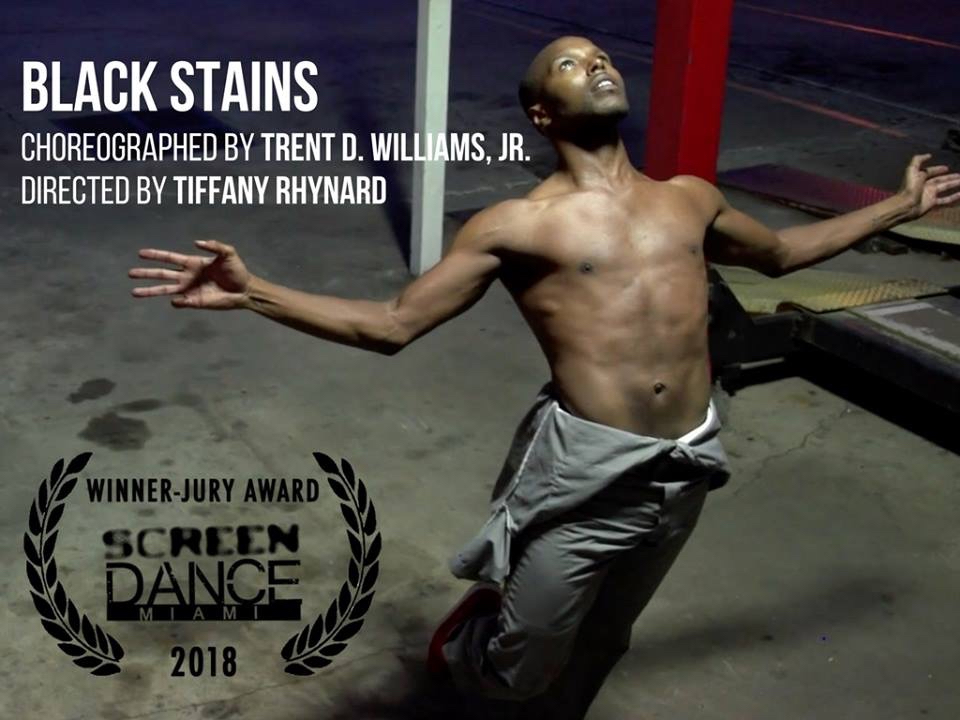 Choreographer and School of Dance alum, Trent D. Williams Jr. andFSU Assistant Professor Tiffany Rhynard, premiered their film Black Stains at ScreenDance Miami on January 20, 2018 and were honored with the Jury Award. The film will screen on March 7 in the School of Dance and April 7 at The Moving Body–Moving Image Festival at Barnard College in NYC.
Part dance film, part documentary, Black Stains depicts the reality of living while black in the United States. Inspired by the personal experiences of Trent D. Williams, Jr., an African-American choreographer, the short film addresses the systemic pattern of racial profiling by the police. Interviews with black men encompassing a broad spectrum of age, background, and experience illustrate personal human stories that bring abstract issues into sharper focus. Woven together with robust athletic dancing, the film persistently asks the question: why do we not see black men as human?