School of Dance Presents Days of the Dance 2018
April 20-28, 2018
Nancy Smith Fichter Theatre
---
As the year's performance season comes to a close, the School of Dance prepares to showcase the talent of its faculty and students in its annual Days of Dance concert series. The concert features a variety of pieces by both graduate and undergraduate students who have been working intensely with their casts over the course of several months to prepare for these performances. Students work with faculty mentors who offer guidance and advice throughout the choreographic process. The works are then adjudicated for selection in the concert. Additionally, the concert features choreography set by School of Dance Faculty.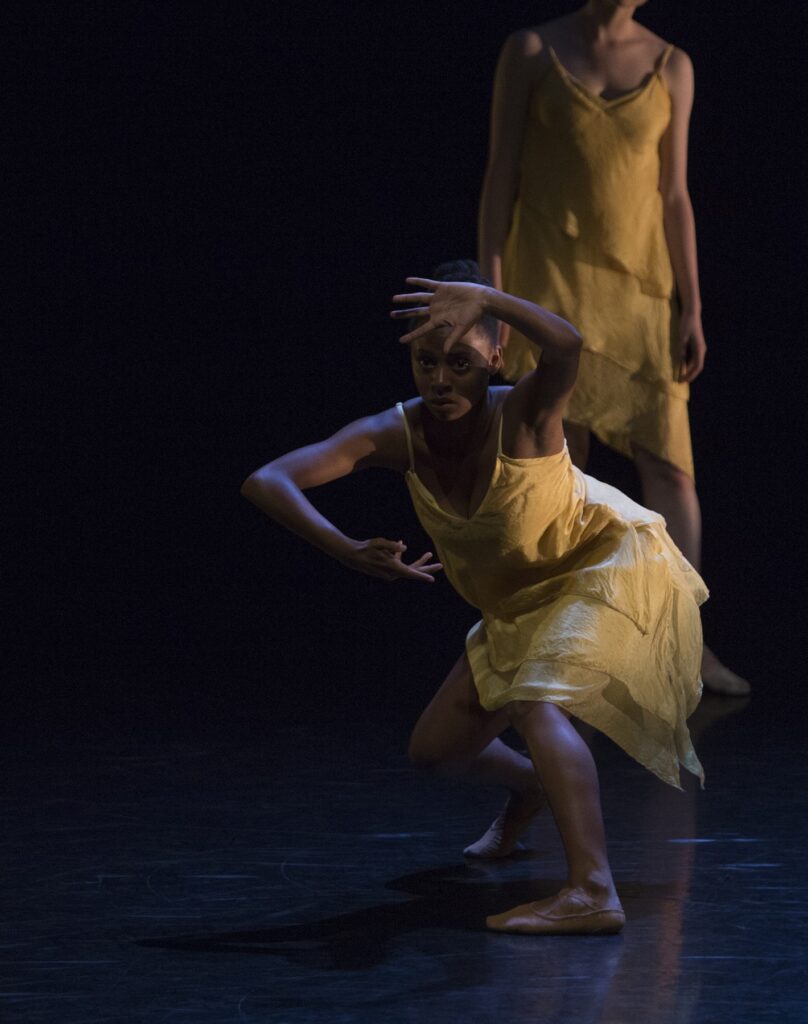 Assistant Professor Tiffany Rhynard is the director for this season's concert. Rachel Hunter, Adjunct Faculty and Production Manager, and Tim Glenn, Professor of Contemporary Dance and Dance Technology, are two of the faculty members presenting works. Student works are currently in the adjudication process and students will present the final version of their works on April 4 and 5 at 5:00 pm in the Nancy Smith Fichter Dance Theatre. The students have created works from the styles of ballet to hip-hop, and ballroom to West African. The final selections will be sure to offer a wide showcase of techniques and versatility within the School of Dance.
This year's Days of Dance is dedicated to Rodger Belman. Esteemed and loved in The School of Dance, Belman, was an Assistant Professor in Dance contributing to contemporary modern dance training and choreography. He joined The School of Dance faculty in 2013. Most recently, a collaboration with artist Trevor Bell, at the FSU Museum of Fine Arts premiered Bell's multi-panel 125-foot painting, Southern Light and his choreographic work, performed by his students from the FSU School of Dance.
Days of Dance runs as two separate full-length programs in order to present the breadth of creative talent stemming from the School of Dance. Program A will be performed on April 20 and 28 at 7:30 pm and April 21 at 2:00 pm. Program B will be shown on April 21 and 27 at 7:30 pm and April 28 at 2:00pm. All performances will be held in the Nancy Smith Fichter Dance Theatre in Montgomery Hall, located on the FSU campus.
Tickets for Days of Dance performances are $15 for adults, $12 for senior citizens and non-FSU students with ID, $10 for children and $5 for FSU students with ID. All seating is general admission. For ticket information, contact the Fine Arts Tickets Office at 850-644-6500 or online at www.tickets.fsu.edu. Tickets may also be purchased directly before each performance at Montgomery Hall. The Box Office closes 15 minutes after the start of each performance. For more information, call La Toya Davis-Craig at 850- 645-2449 or email at ldavis3@fsu.edu, or check online at dance.fsu.edu. The School of Dance is within the College of Fine Arts at Florida State University.