Home
»
News

»
CFA Students Featured in 2021 President's Showcase of Undergraduate Research Excellence
CFA Students Featured in 2021 President's Showcase of Undergraduate Research Excellence
FSU College of Fine Arts students Matthew Forrest and William Rowe featured their research at the 2021 President's Showcase of Undergraduate Research Excellence, which is the culmination of the IDEA Grant summer research experience. This year, the showcase was held virtually on Wednesday, October 6th from 5:30 – 8:15 pm. 
IDEA grants fund research, creative projects, and the development or evaluation of new or existing ideas. Funded through private gifts from alumni and friends, grants may be used for living expenses, materials, lost income from not working during summer, and/or travel. 
To learn more about IDEA grants, visit https://cre.fsu.edu/undergradresearch/ideagrants.
---
Matthew Forrest
Supervising Professor: Prof. Keith Roberson
Desperados
Matthew Forrest is a multidisciplinary artist from Tallahassee, Florida, and is a senior candidate for the Bachelor of Fine Arts. Working under the pseudonym "briteso" he examines the unspoken language of American life and culture through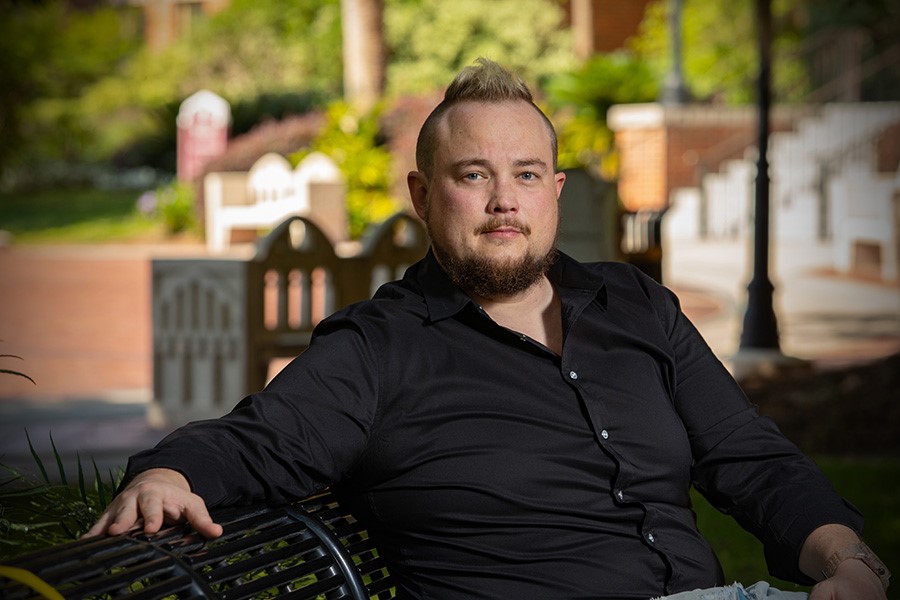 painting and digital media. When asked about describing his project Desperados, Forrest says, "As a nearly lifelong resident of Tallahassee, I was thrilled to be awarded an IDEA grant which helped fund a mixed reality mural recognizing some of the incredible people that have made this town their home over the years. As the project began to take shape, I realized that this concept would be even better as a series of murals instead of just one. I decided on the founder of Railroad Square, Nan Boynton as the subject of my first mural in the series. The process was made especially challenging due to paint supply chain issues and rain but despite these obstacles, I was able to finish painting the mural in August and am currently putting the finishing touches on Version 1.0 of the mixed reality experience associated with the Nan Boynton mural. The second mural in the series is almost finished being painted at which point the mixed reality experience for that wall will be compiled and released. Thanks to the generosity of Railroad Square and other local businesses, I expect to complete at three or four more murals in the series by the end of the year and continue this work into my thesis." 
---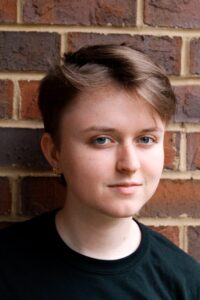 William Rowe
Supervising Professor: Prof. Cosmo Whyte
Relatively Painless
William Rowe is a senior in the Bachelor of Fine Arts program with a focus in painting and figure. He works part-time as a painting instructor in Tallahassee and plans on getting his Master's in Art Education at FSU after finishing his bachelor's degree. When describing his project, Relatively Painless, he says that "These paintings are an exploration of the consequences that trans people face if they choose to transition socially and physically. They also draw attention to the ties between transgender guilt, Catholic guilt, dehumanization, and the idea of good versus evil."  
---
For more information on Undergraduate Research at Florida State, visit https://cre.fsu.edu/.