Now in the WJB Gallery: The Day-Glo Prints of William Walmsley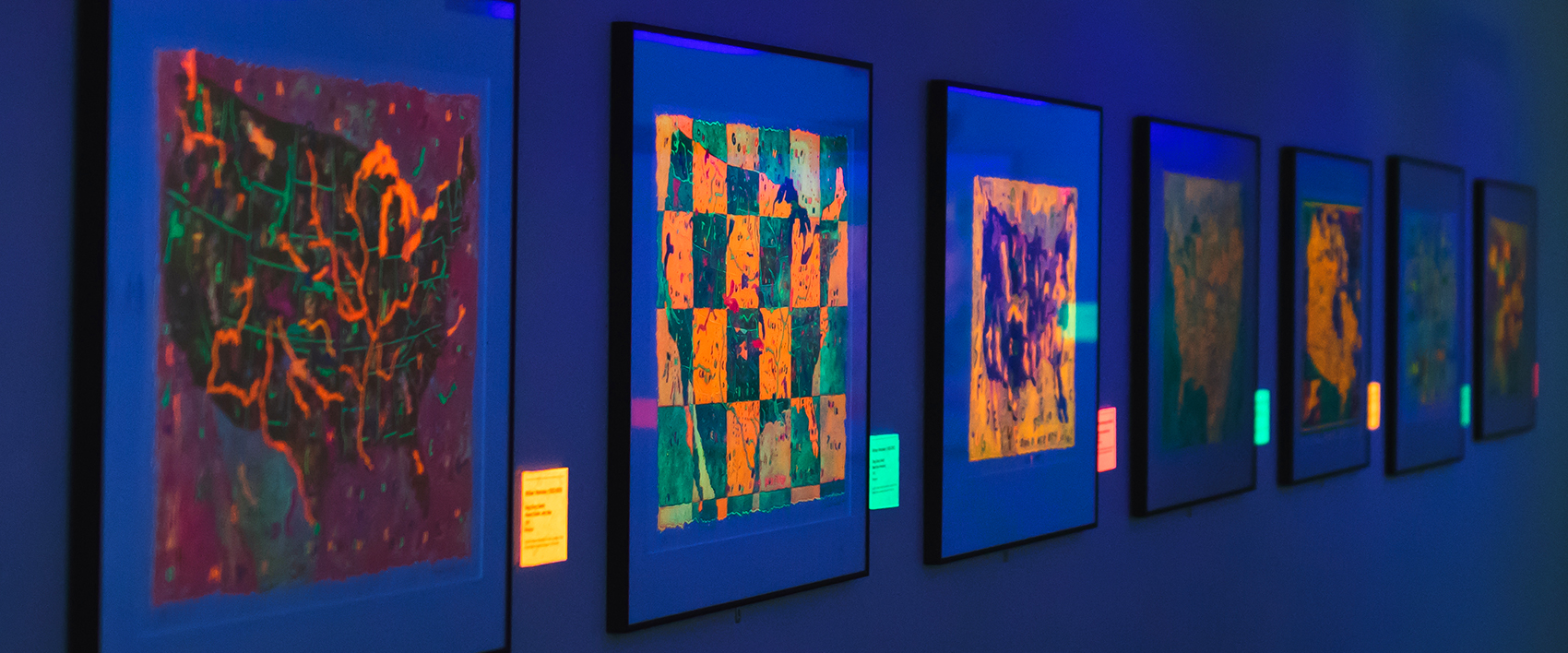 This month, the WJB Gallery hosts a unique blacklight art show featuring the lithographs of late FSU professor and renowned printmaker William Walmsley (1923-2003). Ding Dong Daddy: The Day-Glo Works of William Walmsley was curated by FSU Museum of Fine Arts interns Summer Bias, Hannah Weir, Sumaya Ayad, and Carly Cohen, all recent graduates of the Department of Art History. The 20 prints from MoFA's permanent collection are vivid examples of fluorescent lithography, a technique that Walmsley invented. Blacklights brilliantly illuminate the fluorescent prints, which are divided into three categories: The Motif of the USA Map, Gestural Sexuality, and "Crap Art," the artist's own self-effacing term for his work.
The black lights create an immersive, meditative environment in which to examine the artist's prints and ponder their complex variety of meanings. The exhibition presents a valuable opportunity to experience the work of this famously rebellious artist in the very medium that he himself invented.